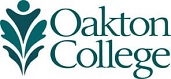 The goal of the Paralegal Studies program is to train students to work in paralegal or legal assistant roles in a variety of legal settings such as law, business, or government offices. The paralegal program offers coursework for individuals seeking to enter the field, preparing for a career change, or wishing to upgrade their skills for existing positions. It also provides students with a broad array of general education studies along with specific skills relevant to the paralegal profession.
Oakton's Paralegal Program is approved by the American Bar Association (ABA).
The Paralegal Studies program offers the Associate in Applied Science Degree in Paralegal Studies, requiring 60 semester credit hours of Paralegal Studies (PAR) courses, and the Paralegal Studies Certificate, requiring 24 semester credit hours of strictly paralegal courses.
Note: Paralegals may not provide legal services directly to the public except as permitted by law.
For more information, contact department coordinator, Mitchell Mancione, at 847.635.1935