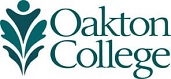 The Pharmacy Technician program offers the fundamentals for becoming a pharmacy technician as well as the training needed for pre-pharmacy students or those with health care backgrounds who want to enhance their skills. The curriculum covers various pharmacy practice settings, drugs, basic physiology, drug interactions, and daily pharmacy operations.
As part of the Oakton application process, students may be required to take placement tests. Placement into English 090/097/098 and MAT 095 (formerly 110) is required. Placement tests are available at Oakton's Testing Center.
Students who complete the program may enter careers in retail establishments, hospitals, mail order facilities, managed care, pharmaceuticals, long term/home health care, and nuclear pharmacy.
For more information, contact a Health Career Advisor, at 847.635.1835 or healthcareeradvisor@oakton.edu.