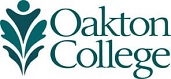 The phlebotomy certificate program trains students to perform phlebotomy procedures, the collection of blood for diagnostic testing. The curriculum at Oakton complies with standardized educational curricula and accepted routes for national certification, in preparation for qualification by national and state agencies. This certificate is a valuable credential for health care professionals, including nurses.
This is a limited enrollment program.
For more information, contact Julie Rosenberg, health career advisor, at 847.635.1266 or jmrosenb@oakton.edu.