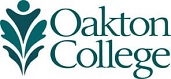 The Physical Therapist Assistant Program prepares students to provide skilled, direct patient care under the supervision of a licensed physical therapist in a variety of health care settings. Courses at the Des Plaines campus include classroom and laboratory instruction in such therapeutic interventions as heat and cold applications, electrotherapy, and therapeutic exercise. Students enrich their learning through a planned clinical experience in off-campus. Graduates are eligible to take the Illinois state licensing examination for Physical Therapist Assistants.
This is a limited enrollment program.
Because PTA is a limited admission program, it is strongly recommended students attend an Information Session prior to applying. Contact a Health Career Advisor, at healthcareeradvisor@oakton.edu or 847.635.1835 for information regarding enrollment requirements, application procedures and deadlines.
If you have questions or concerns, contact Melissa Mendoza, program chair, at mmendoza@oakton.edu or 847.376.7182.