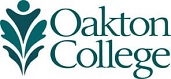 The Physical Therapist Assistant Program at Oakton is accredited by the Commission on Accreditation in Physical Therapy Education (CAPTE), 3030 Potomac Ave., Suite 100, Alexandria, Virginia 22305-3085; telephone: 703.706.3245; email: accreditation@apta.org; website: http://www.capteonline.org. If needing to contact the program/institution directly, please call 847.376.7182 or email lolson@oakton.edu.
The only accreditation agency recognized by the United States Department of Education and the Council for Higher Educational Accreditation to accredit physical therapist assistant education programs, CAPTE establishes and applies standards that assure quality and continuous improvement and reflect the evolving nature of education, research and practice.

Complaints
Complaints regarding the program should be first addressed to PTA Program Chair Luanne Olson. An appointment to discuss the problem should be scheduled via phone (847.376.7182) or email (lolson@oakton.edu).
Unresolved complaints should be directed to Maribel Alimboyoguen, assistant dean of Health Careers, 847.376.7053.
All complaints will be documented, including the projected outcome, and securely filed within the program.
Complaints regarding accreditation of this program should be addressed to the Commission on Accreditation in Physical Therapy Education, 111 N. Fairfax Street, Alexandria, Virginia, 22314.