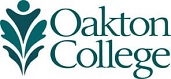 Application submission period: Sept. 4, 2018 - Feb. 15, 2019
For information about the 2019 application cycle, contact jcrowley@oakton.edu.

Minimum qualifications for the fall 2019 application cycle have been revised. Please continue to check the website for updates or attend an information session.
Health Care Application for the PTA Program. To assist us in establishing residency, students are required to submit a copy of their driver's license or state issued ID with their application.
Graduation from an accredited high school, or successful completion of the General Education Development Test (GED). Submit official high school transcripts, or GED to the Enrollment Center if less than 20 U.S. college credits.
College grade point average of weighted cumulative 2.75 or better (or high school cumulative 2.75 on 4.0 scale if less than 12 college credits). Official transcripts of all colleges attended. Must include all accredited and non-accredited institutions and include final grades from all semesters attended.  
ACT score of 18 taken within the last three years or a minimum of 12 hours of college credit with a lab science and a grade point average of 2.75 or better.
One year of high school physics or Oakton's PHY 101, or equivalent four semester credit hour course with lab, completed within the last five years with a minimum grade of C.  Course content must be equivalent to Oakton's PHY 101 otherwise two semesters of higher level physics is required. However, the admission committee may consider applications from students registered for PHY 101 in spring 2019 if space is available.
One year of high school or one semester of college biology (course content must be equivalent to Oakton's BIO 101, BIO 121, or BIO 231), completed within the last five years with a minimum grade of C.
College level competence for EGL 101 as demonstrated by taking Oakton's EGL (English) Writing Assessment Test (WSAT), and place into EGL 101, prove Oakton English 101 equivalent taken in college by sending official transcript for evaluation, or submit official signed and sealed Advanced Placement English credit with a score of 3 or higher. (English 102 or higher does not prove English 101 requirement, assessment tests or AP credit from other colleges are not accepted).
Native English Accuplacer® reading assessment test, taken at Oakton's Testing Center, with a minimum score of 250. (Scores from more than two attempts will be averaged.)
Completed observation form from a 20-hour observation at a physical therapy facility, at least half of which is required to be observing a physical therapy facility (download Applicant Facility Observation form). 
Two recommendation forms.  One recommendation form from a physical therapist and one recommendation form from a physical therapist assistant at the observation site. A minimum of 10 hours of observation must be spent with each. (download Recommendation for Admission form). Recommendation forms must be submitted in a sealed envelope, signed by the recommender. Forms not submitted in a sealed, signed envelope will not be accepted.

Foreign high school graduates or students with foreign college credits need to send English translated copies of their transcripts to Educational Perspectives, https://www.edperspective.org/oakton/. Students with foreign college credits should request a catalog match.
Meeting the minimum requirements does not guarantee admission to the PTA program. Participation in PTA program requires satisfactory health as demonstrated and certified by a current physical examination, and proof of medical insurance. Participation in the clinical education component of the program requires a criminal background check and drug screening.
Applicants with complete files by the published deadline for each application cycle will be ranked using a numerical point scale. The top 32 ranked applicants will be interviewed by the program chair or admission committee beginning April 2019. Priority admission is given to legal residents of Oakton Community College District 535. Out-of-state and VISA holdersmay be ranked after July 1, 2019 based on space availability. Before registering for classes, admitted students will be required to submit a current, complete physical examination record and a copy of their health insurance card to prove coverage. Part of the physical exam includes immunizations.
These minimum qualifications are subject to change.
Note:
a) Official high school and college transcripts* from all colleges attended must be sent to the Enrollment Center, Attention: Cynthia Lynn, Oakton Community College, 1600 E. Golf Road, Des Plaines, Illinois 60016. When all transcripts have been received, they will be evaluated by a Credentials Analyst.
b) Foreign high school graduates or students with foreign college credit, who wish to have credits transferred must have English-translated transcripts evaluated by Educational Perspectives. Oakton requires the catalog-match approach. (Obtain form from the Enrollment Center.)

*A transcript is considered official when it is sent by mail from one institution to another or if sent to the studen'ts residence, it must be kept in the sealed envelope and brought directly to the Enrollment Center, Room 1860.