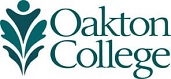 Successful completion of the PTA Program requires the student to participate in and satisfy the clinical training component of the program.
Students are required to attend a total of four different clinical training experiences at off-campus health care facilities. Students must provide their own transportation to and from the clinical training facility and should be prepared to travel up to 90 minutes each way.
Participation in clinical training requires that the student have basic abilities that allow the student to perform successfully. Each student's right to participate in the clinical portion of the curriculum also is contingent upon compliance with the rules of the clinical facility. The clinical facility has the sole discretion to determine when its rules have been violated.
Clinical placements require a health assessment, certain immunizations, substance abuse testing*, criminal background check* (need social security number), specific skill certification (i.e., CPR) and health insurance. These requirements represent an additional program cost to the student.
Although Oakton Community College will make reasonable efforts to place admitted students in field experiences and internships as appropriate, it will be up to the host facility to determine whether a student will be allowed to participate in a clinical, practical or internship experience at the facility. Students should further be aware that a criminal record may jeopardize licensure by the State or other agencies. Students may consult the Illinois Department of Financial and Professional Regulation for more details. Successful completion of a program of study at Oakton does not guarantee licensure, certification or employment in a relevant occupation.

*Students who refuse a criminal background check and/or drug screen will not be considered "clear" and will not be authorized to participate in the clinical component of the health career program, necessitating withdrawal from the program at that time. Individual results of student background checks and drug screens are considered confidential. Determination of whether or not a student can participate in the clinical component of a particular health career program will be communicated to the respective program chairs by the background check/drug screen vendor. Students may view their personal results on the vendor's website.