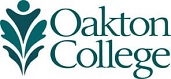 How difficult is it to get into the PTA Program? The Admission process is competitive and selective and requires preparation. The maximum number of students that the program can accept is 32. Many times, the program receives more applicants than spaces available, allowing the program to be selective. Selection begins by ranking Applicants that completed files and minimum requirements by the application deadline using a numerical point system. The top 32 ranked applicants will be interviewed by the program chair or admissions committee beginning in the following April. Priority admission is given to legal residents of Oakton Community College District 535. Out-of-state and visa holders may be ranked after July 1, based on space availability. Please see admission requirements for information on how to prepare for admission.
Are there any deadlines? Application submission period begins October 1 of each fall semester and runs until February 14th of the following year. Students are responsible for making sure files are complete by the published deadline for each application cycle.
What should I expect during the admission interview? You will meet with one or more of the physical therapy faculty to discuss your interest in and capacity to work as a physical therapist assistant. You will be expected to have gained first-hand knowledge of what PTAs do and have considered how you would be good for the field as well as what being a PTA would do for you. You will need to demonstrate good verbal communication skills essential for working in a patient care setting. Our goal in the interview is to help you plan and determine the appropriateness of physical therapy as a career for you. Any applicant who does not complete a satisfactory interview may not be considered for admission.
How do I complete the 20-hour observation? The on-site observation requirement gives applicants a first-hand look at PTAs in the workplace. You'll be able to ask questions, learn more about clinical settings and patient needs, and gain a better understanding of the difference between physical therapists (PTs) and PTAs. All of this information can help you decide if becoming a PTA is a good career choice for you.
Applicants are responsible for coordinating their own observation experience. Select a physical therapy facility in the area that employs both PTs and PTAs, and plan to spend at least half of the observation time with the PTA. A minimum of 10 hours of observation must be spent with each. Hospitals, nursing homes, and outpatient clinics are good choices; doctors' offices, home health care agencies, and chiropractic offices generally are not. Contact the facility of your choice, explain the observation requirement to staff, and schedule your observation hours. Remember: the PT and the PTA who supervises your observation should each submit a recommendation form for your application file.
What courses can I take before I get started in the program? While completing as many non-PTA courses prior to admission promotes success, historically, most graduates completed Anatomy and Physiology I and II (BIO 231 and BIO 232) and Medical Terminology (HIT 104) prior to entering the program.
When can I begin the PTA courses at Oakton? The PTA sequence of courses begins in the fall semester (mid-August).
How much will it cost to attend Oakton? Tuition rates are available on the Tuition and Fees Web page. Lab fees vary.
Note: Through a joint agreement or chargeback, students may attend and pay in-district tuition at a community college outside their home district if they are pursuing a certificate or degree. Joint agreements and chargebacks are available only when the home community college does not offer the certificate or degree program. Residents of the following districts who wish to attend Oakton's PTA program under a joint agreement or chargeback should contact either the Admission or Registration Office at their home college:
CAREER (Joint) Agreement.
What will my class schedule be like? Most PTA courses consist of lecture and lab components. Classes meet four half days each week during the day - specific days and times vary each semester. During two academic semesters, the schedule includes an additional eight hours per week of clinical education time. There are also two full-time summer clinicals. General education courses must be scheduled around the PTA program courses and clinical.
What happens in the lab? Students are required to participate in lab activities, which require the application of real physical therapy treatments. Students are required to wear appropriate lab attire that exposes various body parts necessary for the teaching and learning of physical therapy assessment, treatment, and interventions.
How long will it take me to complete the program? The program takes four full semesters and involves clinical placements in summers after both the first and second years. If you begin with credits, you will have a lighter load each semester.
Can I work while I am in the PTA program? PTA course work should take precedence over work obligations. It is recommended that full-time students not work. Part-time students are advised if they do work, their work schedules should be flexible to accommodate semester changes in class and clinical schedules. Students should be advised that the course, clinical and lab schedules will not be altered to accommodate a student's employment schedule.
What about clinic education? You will begin clinic education in the second semester including five- and six-week summer clinicals. This means you have four clinic education rotations and all four of them will be different. An attempt is made to give students a varied experience so that you know how to work with different kinds of facilities and patients. Therefore, it is not always possible to have each clinical site convenient to your home. You are responsible for your own transportation to the clinical site. There may be additional costs associated with clinical education such as parking and meals. Clinical requirements include health screenings and vaccinations, drug and alcohol testing, and a criminal background check. A valid Social Security number is required to comply with the criminal background check requirement. Visit www.idfpr.com for more information.
Do I need to take a test after graduation to allow me to work as PTA? Yes, you must take and pass the National Physical Therapy Exam for PTAs in order to be licensed to practice in Illinois. Most states require licensing in order to work. See Program Outcomes for the latest statistics.
Will I get a job when I finish? While no one is guaranteed a job, the current job market for PTAs in the Chicago metro area and nationwide is good. See Program Outcomes for the latest statistics.
Can PTA courses transfer to PT schools? No, PT programs are graduate level education and PTA courses ordinarily do not transfer. For more information and a listing of PT schools by state, contact the American Physical Therapy Association at www.apta.org/PTeducation. There are several PTA to PT bridge programs in the US. Please visit http://www.capteonline.org/ for more information.
How can I find out more about Physical Therapist Assistants?
Observe a PTA at work
American Physical Therapy Association, www.apta.org/
Illinois Physical Therapy Association (IPTA), www.ipta.org/
U.S. Department of Labor, Bureau of Labor Statistics, www.bls.gov