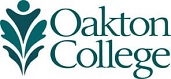 Adhere to legal practice standards, including all federal, state, and institutional regulations related to patient/client care and fiscal management.
Report to appropriate authorities suspected cases of abuse of vulnerable populations.
Report to appropriate authorities suspected cases of fraud and abuse related to the utilization of and payment for physical therapy and other health care services.
Perform duties in a manner consistent with the Guide for Conduct of the Physical Therapist Assistant (APTA) and Standards of Ethical Conduct (APTA) to meet the expectations of patients, members of the physical therapy profession, and other providers as necessary.
Perform duties in a manner consistent with APTA's Values Based Behaviors for the Physical Therapist Assistant.
Implement, in response to an ethical situation, a plan of action that demonstrates sound moral reasoning congruent with core professional and values.
Communicate effectively with all stakeholders, including patients/clients, family members, caregivers, practitioners, interprofessional team members, consumers, payers, and policymakers.
Identify, respect, and act with consideration for patients'/clients' differences, values, preferences, and expressed needs in all work-related activities.
Apply current knowledge, theory, and clinical judgment while considering the patient/client perspective and the environment, based on the plan of care established by the physical therapist.
Identify basic concepts in professional literature including, but not limited to, validity, reliability and level of statistical significance.
Identify and integrate appropriate evidence based resources to support clinical decision-making for progression of the patient within the plan of care established by the physical therapist.
Effectively educate others using teaching methods that are commensurate with the needs of the patient caregiver or healthcare personnel.
Participate in professional and community organizations that provide opportunities for volunteerism, advocacy and leadership.
Identify career development and lifelong learning opportunities, including the role of the physical therapist assistant in the clinical education of physical therapist assistant students.
Interview patients/clients, caregivers, and family to obtain current information related to prior and current level of function and general health status (e.g., fatigue, fever, malaise, unexplained weight change).
Use the International Classification of Functioning, Disability and Health (ICF) to describe a patient's/client's impairments, activity and participation limitations.
Communicate an understanding of the plan of care developed by the physical therapist to achieve short and long term goals and intended outcomes.
Review health records (e.g., lab values, diagnostic tests, specialty reports, narrative, consults, and physical therapy documentation) prior to carrying out the PT plan of care.
Monitor and adjust interventions in the plan of care in response to patient/client status and clinical indications.
Report any changes in patient/client status or progress to the supervising physical therapist.
Determine when an intervention should not be performed due to clinical indications or when the direction to perform the intervention is beyond that which is appropriate for the physical therapist assistant.
Contribute to the discontinuation of episode of care planning and follow-up processes as directed by the supervising physical therapist.
Demonstrate competence in implementing selected components of interventions identified in the plan of care established by the physical therapist.
Demonstrate competence in performing components of data collection skills essential for carrying out the plan of care by administering appropriate tests and measures (before, during and after interventions).
Complete accurate documentation that follows guidelines and specific documentation formats required by state practice acts, the practice setting, and other regulatory agencies.
Respond effectively to patient/client and environmental emergencies that commonly occur in the clinical setting.
Contribute to efforts to increase patient and healthcare provider safely.
Participate in the provision of patient-centered interprofessional collaborative care.
Participate in performance improvement activities (quality assurance).
Describe aspects of organizational and operation of the physical therapy service.
Describe accurate and timely information for billing and payment purposes.