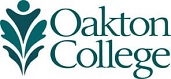 Accredited by the Commission on Accreditation in Physical Therapy Education of the American Physical Therapy Association, the PTA Associate in Applied Science Degree requires students to complete a minimum of 69 semester credit hours in general education and sequential program courses offered over two years.
In addition, students must pay laboratory fees, present proof of health insurance, purchase uniforms, provide their own transportation to four assigned clinical facilities, and participate in laboratory activities that require applications of physical therapy treatments.  Laboratory classes also require students to wear appropriate clothing that exposes selected body areas necessary for the teaching and learning of physical therapy assessments, treatments and interventions.
Clinical placements require a health assessment, certain immunizations, substance abuse testing, criminal background check (need social security number), specific skill certification (i.e., CPR) and health insurance. These requirements represent an additional program cost to the student.
For most students, the program will require a full-time and daytime commitment. Only those who complete extensive general education and core requirements prior to their enrollment in the program will be able to attend on less than a full-time basis.
Only students officially accepted to the PTA program may enroll in PTA courses. Classes in the Physical Therapist Assistant Program begin in the fall semester only. Students who complete the core and general education credits which are a part of the curriculum must still plan on attending for two full academic years (plus summers.)
Students admitted to the program will need to enroll in courses that involve off-campus clinical rotation. Students must comply with the requirements of those clinical sites.