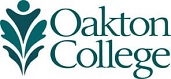 The PTA application cycle is Oct. 1 through Feb. 14, for the program beginning the following fall semester. For more Information about the application cycle, contact jcrowley@oakton.edu.
Note: The 2021 application cycle deadline has been extended to June 1.
Students must submit a Health Career Program Application.
To assist us in establishing residency, students are required to submit a copy of their drivers license or state issued ID with their application.
Applicants with files completed by Feb. 14, will be ranked on a numerical point scale which includes the following:
Limited Enrollment Health Career Reading Placement test, taken at Oakton's Testing Center, with a minimum score of 250. (Scores from more than two attempts will be averaged.)
Weighted cumulative GPA 2.75 or higher within the last 5 years (high school GPA qualifies those with fewer than 12 college credit hours).
Total score from recommendation forms. One recommendation form from a physical therapist and one recommendation form from a physical therapist assistant at the observation site.
Additional points will be awarded for:
In-district residency
Completion of Oakton equivalent anatomy and physiology and medical terminology
Progress toward completion of other general education requirements
Work experience in a physical therapy setting as a PTA technician or aide (proof required through employment letter)
Completion of a U.S. college degree (Associate, Bachelor, Master or Doctorate)
Successful completion of three or more classes in a semester within the last five years
Points will be deducted for:
Patterns of withdrawals (W) or repeated failures on transcripts
Any recommendation rating of "recommended with reservation" on recommendation form
Any applicant with a recommendation rating of "do not recommend" on recommendation form will not be considered for admission
Interview:
Upon completion of all minimum requirements, the top ranked applicants must complete a satisfactory interview for admission into the program. Any applicant who does not complete a satisfactory interview may not be considered for admission.
The top  ranked applicants will be interviewed by the program chair or admissions committee beginning April. Priority admission is given to legal residents of Oakton Community College District 535.  Out-of-state and VISA holders may be ranked after July 1, based on space availability. Accepted applicants will be notified in writing within two weeks of the interview. 
For most students, the program will require a full-time and daytime commitment. Only those who complete extensive general education and core requirements prior to their enrollment in the program will be able to attend on less than a full-time basis.
Only students officially accepted to the PTA program may enroll in PTA courses. Classes in the Physical Therapist Assistant Program begin in the fall semester only. Students who complete the core and general education credits which are a part of the curriculum must still plan on attending for two full academic years (plus summers.)
Students admitted to the program will need to enroll in courses that involve off-campus clinical rotation. Students must comply with the requirements of those clinical sites. Those admitted will be required to submit a current and complete physical examination record before registration for fall classes (forms are sent with acceptance letter), and a copy of their health insurance card to prove coverage. Part of the physical exam includes immunizations. Clinical requirements may include drug and alcohol testing, as well as a criminal background check. A social security number is required to comply with the criminal background check.
Early application (Oct. 1) and completion of file is encouraged. Applications and materials submitted on the deadline date cannot be immediately processed; therefore, student run the risk of having an incomplete file.  No materials or documentation will be accepted after Feb. 14.

Note: An applicant with a felony criminal conviction may have difficulty obtaining a license to practice PTA in Illinois. Applicants may refer questions to the Illinois Department of Financial and Professional Regulation, Springfield, IL (www.idfpr.com).