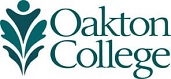 Basic Health Skills
I.     Course Prefix/Number: PTA 105
       Course Name: Basic Health Skills
       Credits: 5 (3 lecture; 4 lab)
II.    Prerequisite
Admittance into program, BIO 231 or concurrent enrollment, PTA 100 or concurrent enrollment, HIT 104 or concurrent enrollment.
III.   Course (Catalog) Description
Course provides instruction in basic health skills used in physical therapy. Content includes anatomical and movement terminology; wound care and patient mobility training; skills and practice in body mechanics, patient positioning and transfers; gait training, first-aid skills, vital signs and medical asepsis.
IV.   Learning Objectives
Upon completion of this course the student will be able to:
Integrate knowledge previously learned in science, general education and PTA courses to the content studied in this course.
Apply terminology used in describing the body and movements of body parts.
Correlate surface anatomy to skeletal anatomy.
List the principles of body mechanics and practice correct body mechanics in concrete laboratory situations and throughout the course.     
List elements of correct posture and identify basic postural faults.
Demonstrate techniques of anthropomorphic characteristics including height, weight, limb length and girth.
Identify the principles and techniques of correct body mechanics and demonstrate skill in safely moving and positioning patients.
Identify the basics of passive range of motion and apply in cardinal planes and Proprioceptive Neuromuscular Facilitation (PNF) patterns.
Recognize common medical emergencies and appropriate response.
Show correct assessment of vital signs and demonstrate interpretation during first-aid procedures.
Monitor and assess vital signs to position changes and during activities.
Identify relevant infectious diseases, their mechanisms of infection and select appropriate techniques to control unwanted spread
Categorize various types of wounds and delineate their causes, classifications, mechanisms of healing, prevention and treatment, including wound care products.
Demonstrate skill in wound care application and removal, with recognition of precautions for dressing removal.
Utilize principles of progression and safety awareness of gait training and various types of gait activities.
Relate how to teach various types of gait training and gait activities.
Assess various types of wheelchairs and other gait devices, including the assessment of need and safe usage/care by patients and their caregivers. Identify various types of relevant architectural barriers and the ADA regulations.
Identify potential ADA environmental modifications for specific problems. Demonstrate entry-level safety and proficiency in each of the laboratory skills necessary for the successful completion of this course.
Demonstrate sensitivity to cultural differences utilizing appropriate communication skills in group activities.
Display professional behaviors as mandated by the APTA/IPTA.
V.    Academic Integrity and Student Conduct
Students and employees at Oakton Community College are required to demonstrate academic integrity and follow Oakton's Code of Academic Conduct. This code prohibits:
• cheating,
• plagiarism (turning in work not written by you, or lacking proper citation),
• falsification and fabrication (lying or distorting the truth),
• helping others to cheat,
• unauthorized changes on official documents,
• pretending to be someone else or having someone else pretend to be you,
• making or accepting bribes, special favors, or threats, and
• any other behavior that violates academic integrity.
There are serious consequences to violations of the academic integrity policy. Oakton's policies and procedures provide students a fair hearing if a complaint is made against you. If you are found to have violated the policy, the minimum penalty is failure on the assignment and, a disciplinary record will be established and kept on file in the office of the Vice President for Student Affairs for a period of 3 years.
Please review the Code of Academic Conduct and the Code of Student Conduct, both located online at
www.oakton.edu/studentlife/student-handbook.pdf
VI.   Sequence of Topics
Terminology and Orientation

Planes and axis
Movement terminology
Anatomical terminology

Anatomy Principles

Surface anatomy
Skeletal anatomy and osteology

Posture

Principles
Simple analysis
Assessment techniques

Anthropomorphic Characteristics

Height
Weight
Measuring limb length and girth

Body mechanics

Principles and relation to physical therapy
Physics of stability, mobility, base of support and center of gravity.
Applications to moving, lifting and posture.
Safety awareness

Moving Patients

Principles of bed mobility
Techniques of bed mobility

passive
active
patient interaction

Principles of transfers

types

supine to sit – sit to supine
bed to chair – chair to bed
mat transfer
toilet
two-man
three-man

safety
decision making

Transfer techniques

dependent
assistive devices
patient interaction

Positioning

Principles

for treatment
for long term

Types

supine
sidelying
prone
sitting
specific surgical/medical situations

Range of motion

Principle and rational
Cardinal plane movements
PNF patterns
Safety

Emergency situations

Classic signs/symptoms

MI
CVA
seizures
respiratory arrest
diabetic/insulin shock
bleeding
shock

Appropriate response

emergency training/CPR
vital signs
role of PTA
procedural considerations

Vital Signs

when to take them
pulse
respiratory rate
blood pressure
temperature
normal values
implications of abnormal readings

Infection Control

Principles and rationale
OSHA and standard precautions
hand washing
sterile techniques
isolation techniques

Infectious Diseases

mechanism of infection
control measure
relevant diseases

HIV/AIDS
Hepatitis
Tuberculosis
MRSA and other nosocomial diseases

Wounds

Burns

classification
types

flame
chemical
electrical

Extent

Pressure ulcers and other wounds

classification
predisposing conditions
prevention

Inflammatory process

stages
purpose
outcome

Debridement techniques
Topical agents and dressings
Bandaging techniques

Gait training and activities

principles and weight-bearing status
gait patterns
assistive devices
progression
stairs, curbs, graded surfaces
problem solving and safety issues
instruction

guarding
assistance terminology
distances
falling and recovery

Assistive Devices

Types

walkers
canes
crutches
wheelchairs

Assessment of needs
Measurement and fitting

Architectural Barriers

types
ADA regulations
recognition of potential obstacles
potential for environmental modifications
problem solving
VII.  Methods of Instruction
The primary modalities for relay of information from the instructor is lecture, discussion and demonstration of techniques.
Guided practice with immediate feedback is utilized in lab sessions.
Written quizzes, major exams and homework assignments are included.
Laboratory practicals are utilized and competency checkouts.
All evaluation results are shared with each student on an individual or group basis soon after test administration to ensure comprehension of all materials.
Course may be taught as face-to-face, hybrid or online course.
VIII. Course Practices Required
Attend three hours of lecture per week, four hours of lab per week. Course is taught as face to face.
Students are responsible for all assigned readings and materials presented in class.
Written assignments are to be completed outside of class.
Students are expected to actively participate in class and laboratory activities.
IX.   Instructional Materials
Note:
Current textbook information for each course and section is available on Oakton's Schedule of Classes.
Required texts:

Mobility in Context

, Johansson, F.A. Davis, or texts of comparable content.
Selected handouts
Selected audio-visual materials
X.    Methods of Evaluating Student Progress
Written assignments
Quizzes, announced and unannounced
Written tests
Final exam

Lab Practicals

All students must successfully pass each practical exam with a minimum score of 70% in order to continue in the physical therapist assistant program. Each student will be afforded the opportunity to take a make-up practical exam in the event of a failing score on a first attempt. The average of both attempts must meet the minimum passing score requirements for each practical exam, however, the original score will not be changed.
There will be no rounding up of grades earned.

Lecture and lab attendance, class participation and professional attitude and behavior will also be considered in computing the final grade.

Grades will be determined as follows:

A 90-100%
B 80-89.9%
C 70-79.9%

Lecture grades consist of 60% and lab 40% of final grade.  Lecture & lab grades must be a minimum of 70% in order to receive passing grade.
XI.   Other Course Information
Attendance is mandatory at all scheduled lecture and laboratory times. Recurrent absences or tardiness may result in lowering final grade. In case of emergency – call instructor

prior

to class.
There will be no make ups of announced or unannounced exams or quizzes. Late homework assignments will not be accepted. Students who inform the instructor in advance (at the beginning of the semester) of an intended absence for a MAJOR religious observance will not be penalized. However, instructors are not responsible for teaching material again and missed work, exams, or quizzes must be made up either in advance or immediately following the intended absence.
Lab policy –

Lab clothes are required for all lab sessions unless otherwise instructed. Uniform consists of shorts, blouse or shirt, halter or bathing suit top for female students, shoes or slippers.
Students will rotate lab partners.
Students are requested to administer

and

receive all modalities and treatments practiced in this course.
Students should be prepared to take notes during lab sessions as some lecturing will be done.
Students will clean up the lab after each session.
The following infection control procedures should be followed during all lab sessions:

Students will clean hands before and after lab.
Lab tables and other equipment will be cleaned with disinfectant at the end of each lab session.
All laundry items used during lab that come into direct contact with the skin are to be placed in the laundry bag provided in the lab. All such items will be laundered in hot water and detergent with bleach at the end of the day. These items include towels, sheets and pillowcases. Items not normally in contact with the skin, such as hot-pack covers, are to be laundered weekly.

No visitors are allowed in lab unless approved by instructor.

Correct spelling is required on all written assignments. Incorrect spelling will be penalized.
Students guilty of plagiarism/cheating are subject to dismissal from the program and/or disciplinary action under the Student Code of Conduct.
If you have a documented learning, psychological, or physical disability you may be entitled to reasonable academic accommodations or services. To request accommodations or services, contact the Access and Disability Resource Center at the Des Plaines or Skokie campus. All students are expected to fulfill essential course requirements. The College will not waive any essential skill or requirement of a course or degree program.
Oakton Community College is committed to maintaining a campus environment emphasizing the dignity and worth of all members of the community, and complies with all federal and state Title IX requirements.
Resources and support for
pregnancy-related and parenting accommodations; and
victims of sexual misconduct
can be found at
www.oakton.edu/title9/
.
Resources and support for LGBTQ+ students can be found at
www.oakton.edu/lgbtq
.
Electronic video and/or audio recording is not permitted during class unless the student obtains written permission from the instructor. In cases where recordings are allowed, such content is restricted to personal use only. Any distribution of such recordings is strictly prohibited. Personal use is defined as use by an individual student for the purpose of studying or completing course assignments.
For students who have been approved for audio and/or video recording of lectures and other classroom activities as a reasonable accommodation by Oakton's Access Disabilities Resource Center (ADRC), applicable federal law requires instructors to permit those recordings. Such recordings are also limited to personal use. Any distribution of such recordings is strictly prohibited.
Violation of this policy will result in disciplinary action through the Code of Student Conduct.