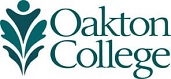 Physical Agents II
I.     Course Prefix/Number: PTA 207
       Course Name: Physical Agents II
       Credits: 3 (2 lecture; 3 lab)
II.    Prerequisite
PTA 162 with minimum grade of C; concurrent enrollment in PTA 210, PTA 211 and PTA 241.
III.   Course (Catalog) Description
Course is the second unit of instruction in physical agents used in the treatment of physical dysfunction. Content includes the theory and application of traction and electrical currents used in assessment and treatment of patients.
IV.   Learning Objectives
Upon completion of this course the student is able to:
Relate evidence-based knowledge previously learned in science, general education and PTA courses to the mechanisms of trauma, degeneration and postural stresses that lead to pain and dysfunction.
Utilize pain assessment methods and relate the physical agents studied in the course to pain management.
Assess the anatomy of the peripheral nervous system, the types of peripheral nerve injuries and the effects of peripheral nerve injuries on muscle action, determination of mass and function.
Identify the rationale and determine the effectiveness of various cervical and lumbar traction treatments and their usage in cervical and lumbar spine conditions.
Identify the rationale and determine the effectiveness of therapeutic electrical currents including those used for NMES, motor point testing, pain management, wound care and edema management and iontophoresis, and demonstrate knowledge of the basic physics and physiological effects of therapeutic electrical currents.
Identify the rationale and determine the effectiveness of EMG biofeedback.
Appraise indications, contraindications, precautions and safety considerations for each of the agents studied in this course based upon information gathered from the patient/client interview and need for PT re-evaluation.
Interpret desired and adverse responses to the applications of each of the physical agents studied in this course and determine appropriate courses of action and best mechanisms for reporting those responses.
Build on knowledge gained in previous and concurrent course work and clinical affiliation experience with the physical agents studied in this course to develop a plan of total patient care.
Perform safely and correctly the application of cervical and lumbar traction and make appropriate adjustments based on feedback and tissue response.
Perform safely and correctly the application of therapeutic electric current including those used for NMES, motorpoint testing and pain management, wound care and edema management. Modify treatment parameters based on feedback and tissue response.
Identify proper sequencing, current parameters and application principles required for the skillful performance of iontophoresis treatments.
Perform correctly the application of EMG biofeedback and make adjustments based on feedback and response.
Identify appropriate usages of laser and other light therapies and describe indications, contraindications, precautions and safety considerations in their applications to patient populations.
Relate desired physical therapy outcomes to specific physical agents studied in this course.
Complete accurate documentation that follows guidelines and specific documentation formats required by state practice acts, the practice setting, and other regulatory agencies.
Demonstrate the safe operation of electrical equipment and the proper care and maintenance of same.
Develop appropriate patient and family education programs related to the conditions and treatments studied in this course.
Display safety consciousness in laboratory activities.
Collaborate with classmates in group activities demonstrating cognizance of cultural differences.
Display professional behaviors as mandated by the APTA/IPTA.
V.    Academic Integrity and Student Conduct
Students and employees at Oakton Community College are required to demonstrate academic integrity and follow Oakton's Code of Academic Conduct. This code prohibits:
• cheating,
• plagiarism (turning in work not written by you, or lacking proper citation),
• falsification and fabrication (lying or distorting the truth),
• helping others to cheat,
• unauthorized changes on official documents,
• pretending to be someone else or having someone else pretend to be you,
• making or accepting bribes, special favors, or threats, and
• any other behavior that violates academic integrity.
There are serious consequences to violations of the academic integrity policy. Oakton's policies and procedures provide students a fair hearing if a complaint is made against you. If you are found to have violated the policy, the minimum penalty is failure on the assignment and, a disciplinary record will be established and kept on file in the office of the Vice President for Student Affairs for a period of 3 years.
Please review the Code of Academic Conduct and the Code of Student Conduct, both located online at
www.oakton.edu/studentlife/student-handbook.pdf
VI.   Sequence of Topics
Vertebral column and spinal nerves

Anatomy
Kinesiology of vertebral joints
Mechanisms of spinal conditions and clinical manifestations

Disk pathology/injury
Facet joint dysfunction
Stenosis

Traction

Cervical
Lumbar
Mechanical
Manual and positional
Biomechanical and physiological effects
Indications, contraindications, precautions and safety factors
Patient education for home programs and adjunct exercise

Home traction units
Williams exercise programs
McKenzie exercise programs

Essential elements for documentation

Peripheral Nervous System

Anatomy and physiology
Mechanisms of injury and clinical manifestations

Terminology
Brachial plexus
Upper extremity
Lower extremity
Hand
Face

Physical therapy treatment options

Electrotherapy

Terminology
Types of currents

Direct
Alternating

Russian
IFC

Pulsed

Biphasic
Monophasic
HVPC

Laser and other light therapies

Terminology
Generation
Types

UV
Infrared (LED, SLD)

Laws

Ohm's Law
Joule's Law
Grotthus-Draper Law
Arndt- Schultz Law

Physiological Effects
Indications, contraindications, precautions and safety factors
Applications

Motorpoint testing
Iontophoresis
NMES

Muscle strengthening
Reeducation
Facilitation
Spasticity management
Wound care
Edema management

Essential elements for documentation
Pain

Definition
Gate Control Theory
Endogenous Opiate Theory
Methods of Assessment

Pain questionnaires
Pain scales
Functional limitations

Application of Electrotherapy Management

TENS
Neuroprobe
Current parameters
Indications, contraindications, precautions and safety factors
Patient education for home usage and adjunct treatment procedures

Essential elements for documentation

Biofeedback

Definition
Rationale
Application

Strengthening
Facilitation
Relaxation
Indications, contraindications, precautions and safety factors

Essential elements for documentation

Care and Maintenance of Machinery
Integration into total program of care

Combined with other physical agents
Exercise applications
Patient and family education
VII.  Methods of Instruction
The primary modalities for relay of information from the instructor is lecture, discussion and demonstration of techniques.
Guided practice with immediate feedback is utilized in the lab sessions.
Written quizzes, major examinations and homework assignments are included.
Laboratory practical examinations.
All evaluation results are shared with each student on an individual or group basis soon after test administration to ensure comprehension of all material.
Course may be taught as face-to-face, hybrid or online course.
VIII. Course Practices Required
Attend two hours of lecture per week.  Attend two and one half hours of lab per week.  Complete all assignments.  Active participation in class activities including lecture and lab sessions.  Students are expected to bring textbooks to class for each lecture and lab. Course is taught as face-to-face.
IX.   Instructional Materials
Note:
Current textbook information for each course and section is available on Oakton's Schedule of Classes.
Required texts:

Cameron, Michelle,

Physical Agents in Rehabilitation

, Fourth Edition, 2013
Kisner & Colby:

Therapeutic Exercise

, Sixth Edition, 2012
 
Or texts of comparable content
 

Selected handouts
Selected audio-visual aids
X.    Methods of Evaluating Student Progress
Written assignments, case study group project/presentation
 
Quizzes, announced and unannounced
 
Written tests
 
Final exam - Cumulative Final Exam
 
Lab practical exams, at least two. Due to the potentially hazardous nature of the agents studied in this course, students must receive a passing score of 70.0% on each lab practical exam in order to pass the course.  Each lab practical exam delineates critical safety elements for the skill being tested.  Failure to meet any of these critical safety elements will cause the student to fail the practical exam.
 
Lecture and lab attendance, class participation and professional attitude and behavior will also be considered in computing the final grade.
Grades will be determined on a total point basis computed into a percentage. The grading scale is as follows:
A: 90.0-100
B: 80.0-89.9
C: 70.0-79.9
Final grade will be determined as follows:
Lecture grades will constitute 60% and lab 40% of the final grade.
Lecture and lab exam grade averages must each be a minimum of 70% in order to receive a passing grade for the course. It is not the policy of this program to "round up" decimals when computing grades.  All critical safety elements must be met on each lab practical exam in order to pass the course. Lab practical forms with critical safety elements delineated will be made available to students at least one week prior to the lab practical.
XI.   Other Course Information
Due to the potentially injurious even lethal nature of the electrical modalities studied in this course, attendance is mandatory at all scheduled lecture and laboratory times. Repeated absences or persistent tardiness will result in lowering the final grade (See X. F above). In case of emergency – call instructor prior to class. Lab time missed due to pre-determined religious obligations must be made up at the first scheduled open lab time following the absence. Furthermore, unsafe application of any modality on the practical examinations will result in a failing grade for the course.
Ordinarily, there will be no make ups of announced or unannounced exams or quizzes. In the event a student has an absence when a test or quiz is scheduled the instructor may elect to allow a makeup exam with a penalty. Late homework or lab assignments will not be accepted. Students who inform the instructor in advance (at the beginning of the semester) of an intended absence for a MAJOR religious observance will not be penalized. However, instructors are not responsible for teaching material again and missed work, exams or quizzes must be made up either in advance or immediately following the intended absence.
Homework is due at the beginning of the class, papers turned in later will either not be accepted or will be marked down 10% per day at the discretion of the instructor.
Plan to spend an additional two hours for every hour of class time completing reading assignments and homework. Keep in mind that any and all readings assigned are "testable" materials whether or not they have been discussed in class. It is the student's responsibility to ask questions during class to clarify any information he/she fails to understand.
No electrical devices with audible signals are permitted in any lecture or lab session. This includes cellular telephones, audible pagers and translators. Electrical translators, audible or inaudible, are not permitted during exams.
Handheld Electronic Devices

Handheld electronic devices include cell phones, smart phones, handheld computers, PDAs.
No electronic devices are allowed during any exams. Students may not be able to see/hear/feel these devices during exams. Devices are to be turned off or placed in "airplane" mode and left in purses, backpacks, or book bags. No devices on any person.
Cell or smart phones must not be heard during classroom activities. Phones should be turned off, placed in "airplane" mode or silent mode.
No camera functions are allowed at any time in the classroom or laboratory. No photo, video or digital images of students, faculty, or equipment are to be taken or sent at any time for any reason unless expressed permission is received from the instructor.
Audio recordings of classroom lectures are allowed only with permission of the instructor. No audio recordings are allowed when reviewing graded exams or quizzes.

No food is to be consumed during classroom, lecture or lab activities.
Lab policy –

Laboratory activities are designed to allow acquisition of physical therapy skills through practice and direct application. Therefore, students are required to administer and receive actual physical therapy treatments during lab. Only those students who inform the instructor of possible contraindications to treatments presented in lab will be exempt. Student must report any CIs to the instructor prior to the lab sessions. Enrollment in this course constitutes consent to receive the physical therapy treatments taught in this course.
In order to fully appreciate the effects of physical therapy interventions practiced in lab, students must wear appropriate lab attire. Lab uniform for most courses consists of gym or boxer shorts (no cut-offs), blouse or shirt, and for female students, bathing suit or halter top. No physical agents that change skin temperature or circulation are to be applied over clothing.
Students will rotate lab partners to experience a variety of individual responses to treatment.
Students should be prepared to take notes in lab sessions as some lecturing will be done.
Students are expected to clean the lab after each session.
No visitors are allowed in lab unless approved by instructor.
No food or beverages are allowed in the treatment area of the lab.
For the safety of students and faculty during lab activities:

Perform any technique, intervention or assessment only as demonstrated by the instructor, or where applicable, on videotape. In addition, students should refer to their course text and/or instructor provided handouts for procedural guidance specific to the activities taught in a specific course.
Certain equipment used in this course, such as electrical stimulation units, ultrasound units, traction, require students to read the equipment manuals.
Students and faculty should inspect equipment before use to check for such problems as frayed cords and cables, loose plugs, non-working power or output indicators, or other signs of potential hazard. Problems should be reported to the instructor, the program chair or lab assistant.
The following infection control procedures should be followed during all lab sessions:

Students will clean hands before and after lab.
Lab tables and other equipment will be cleaned with disinfectant at the end of each lab session.
All laundry items used during lab that come into direct contact with the skin are to be placed in the laundry bag provided in the lab. All such items will be laundered in hot water and detergent with bleach at the end of the day. These items include towels, sheets and pillowcases. Items not normally in contact with the skin, such as hot-pack covers, are to be laundered weekly.

For the physical agents used in this course, the following infection control procedures should be followed:

Disposable head halters will be used for the cervical traction applications.
Disposable single use electrodes will be used for electrical stimulation applications as appropriate. Any reusable electrodes will be cleaned after each use.
Ultrasound applicators are to be cleaned after each use.

In the event a student sustains an injury during lab, the instructor should be notified promptly. At the instructor's discretion and depending on the circumstances and severity of the injury, the student may be required to report to Health Services for evaluation by the nurse and treatment if indicated. An incident report should be completed by Health Services staff.
Open Lab: Students have the opportunity to spend extra time practicing laboratory skills in the PTA lab during times when no other classes or activities are scheduled there and providing that PTA faculty or lab assistant are on campus.
The following applies:

Students may only practice activities that they have already been taught in the regularly scheduled lab session.
For PTA 207, open lab must be supervised by a PTA faculty member, lab assistant or tutor. Students may practice skills for PTA 207 only during such supervised open lab sessions. Open lab schedule is attached.
Students who have taken and passed a laboratory practical exam for skills taught in PTA 107 and PTA 207 may practice those skills during any open lab session.

Correct spelling is required on all written assignments. Incorrect spelling will be penalized.
If you have a documented learning, psychological, or physical disability you may be entitled to reasonable academic accommodations or services. To request accommodations or services, contact the Access and Disability Resource Center at the Des Plaines or Skokie campus. All students are expected to fulfill essential course requirements. The College will not waive any essential skill or requirement of a course or degree program.
Oakton Community College is committed to maintaining a campus environment emphasizing the dignity and worth of all members of the community, and complies with all federal and state Title IX requirements.
Resources and support for
pregnancy-related and parenting accommodations; and
victims of sexual misconduct
can be found at
www.oakton.edu/title9/
.
Resources and support for LGBTQ+ students can be found at
www.oakton.edu/lgbtq
.
Electronic video and/or audio recording is not permitted during class unless the student obtains written permission from the instructor. In cases where recordings are allowed, such content is restricted to personal use only. Any distribution of such recordings is strictly prohibited. Personal use is defined as use by an individual student for the purpose of studying or completing course assignments.
For students who have been approved for audio and/or video recording of lectures and other classroom activities as a reasonable accommodation by Oakton's Access Disabilities Resource Center (ADRC), applicable federal law requires instructors to permit those recordings. Such recordings are also limited to personal use. Any distribution of such recordings is strictly prohibited.
Violation of this policy will result in disciplinary action through the Code of Student Conduct.