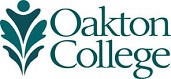 Topics in Pathology for the PTA
I.     Course Prefix/Number: PTA 220
       Course Name: Topics in Pathology for the PTA
       Credits: 3 (3 lecture; 0 lab)
II.    Prerequisite
PTA 207, PTA 210, PTA 211 with a minimum grade of C in all courses; PTA 261 or concurrent enrollment; concurrent enrollment in PTA 218, PTA 230.
III.   Course (Catalog) Description
Course provides study of diseases and disorders most commonly seen in physical therapy practice.
IV.   Learning Objectives
Upon completion of this course the student will be able to:
Identify basic concepts of health and disease.
Discuss the influences of social, economic, legislative and demographic factors in the delivery of healthcare and various problems and limitations of health care systems.
Describe the process of differential diagnosis
Identify normal body defenses against disease.
Distinguish between immunity, immunodeficiency and autoimmunity.
Compare various infectious diseases and apply knowledge of infection control principles to them.
Differentiate between congenital and hereditary diseases.
Describe common blood and lymphatic diseases.
Describe cardiovascular, heart and respiratory diseases.
Identify various types of environmental disease and the role of occupational medicine in prevention and treatment.
Identify disorders of tissue growth and neoplasia and the ability to compare and contrast various treatment options.
Describe disorders of the urinary and gastrointestinal systems and relate common symptoms to disease.
Describe pathological processes of metabolic, endocrine and liver diseases.
Describe the pathology of the nervous system and describe various neurological conditions and diseases including psychological and psychiatric disorders.
Identify the pathologies of the musculoskeletal system.
Apply knowledge of conditions and diseases studied in this course to physical therapy treatment in order to assess, modify or question the plan of care.
Summarize information about frequently used medications in the treatment of the diseases and conditions studied in this course and describe how these medications and combinations of medications can affect physical therapy care.
Utilize and evaluate appropriate resources of medical and scientific information including professional literature and internet sources in the study of pathology.
V.    Academic Integrity and Student Conduct
Students and employees at Oakton Community College are required to demonstrate academic integrity and follow Oakton's Code of Academic Conduct. This code prohibits:
• cheating,
• plagiarism (turning in work not written by you, or lacking proper citation),
• falsification and fabrication (lying or distorting the truth),
• helping others to cheat,
• unauthorized changes on official documents,
• pretending to be someone else or having someone else pretend to be you,
• making or accepting bribes, special favors, or threats, and
• any other behavior that violates academic integrity.
There are serious consequences to violations of the academic integrity policy. Oakton's policies and procedures provide students a fair hearing if a complaint is made against you. If you are found to have violated the policy, the minimum penalty is failure on the assignment and, a disciplinary record will be established and kept on file in the office of the Vice President for Student Affairs for a period of 3 years.
Please review the Code of Academic Conduct and the Code of Student Conduct, both located online at
www.oakton.edu/studentlife/student-handbook.pdf
VI.   Sequence of Topics
Health and Disease

Definitions

Health
Epidemiology
Pathology

Comparison of definitions

Healthcare Delivery System

Influences

Social
Economic
Legislative
Demographic

Problems
Limitations

Differential Diagnosis

Identification of risk factors
Identification of causes for diseases
Frequently used diagnostic tests and procedures

Defense Against Disease

Inflammatory process
Tissue repair
Cardinal signs of inflammation

Immunity, immunodificiency, autoimmunity

Definitions
Characteristics
Hypersensitivity and allergy
Special problems of HIV and AIDS for physical therapy practice

Infectious Diseases

Types

Bacterial
Viral
Fungal

Treatment options
Infection control and application to P.T.

Congenital and Hereditary Diseases

Types
Hereditary as risk factor
High risk neonates
Human Genome Project

Blood and Lymphatic Diseases

Types
Signs and symptoms
Relate to physical therapy treatments

Cardiovascular and Heart Diseases

Types
Risk factors
Signs, symptoms, frequent complications
Surgical and medical treatments

Respiratory Disease

Types
Acute vs chronic
Diagnosis and Treatment
Problems common to

Asthma
Lung cancer
Pneumonia

Environmental Diseases

Types
Hazardous elements of home and work settings
The field of occupational medicine

Disorders of tissue growth and neoplasia

Types
Definitions
Factors in carcinogenesis
Complications and affects on P.T.

Urinary and G.I. Disorders

Types
Forms of incontinence
Kidney failure and dialysis
Common symptoms
Acute vs chronic
Procedures for diagnosis and treatment

Metabolic endocrine and liver diseases

Signs, symptoms
Forms of diabetes
Hormonal diseases
Liver, biliary tract and pancreatic diseases
Effects of aging, alcoholism and hepatitis an organ function

Pathology of the Nervous System

Diagnosis
Classification

Central
Peripheral
Psychological/psychiatric/psychosocial

Signs and symptoms
Appropriate responses to treatment
Relate to P.T. plans of treatment

Pathology of the Musculoskeletal System

Common bone and muscle diseases
Procedure for diagnosis
Acute vs. chronic
Treatment procedures

Role and effects of pharmacological agents frequently used in medical management of diseases studied in this course.
VII.  Methods of Instruction
The primary modality for relay of information from instructor is lecture and discussion.
Written quizzes, major examinations and homework assignments are included.
All evaluation results are shared with each student on an individual or group basis soon following test administration to ensure comprehension of material.
Course may be taught as face-to-face, hybrid or online course.
VIII. Course Practices Required
The student will be required to:
Attend 3 hours lecture per week
Students are responsible for all assigned readings and materials presented in class and all homework assignments are to be completed in a timely manner.
Students are expected to actively participate in all class activities.
IX.   Instructional Materials
Note:
Current textbook information for each course and section is available on Oakton's Schedule of Classes.
Required texts:

Damjanov,  

Pathology for the Health Professional

3rd ed.
O'Sullivan and Schmitz,

Physical Rehabilitation

, 6th ed.

or texts of comparable content.



Recommended: Medical Dictionary
Selected AUDIO‑VISUAL MATERIALS; hand‑outs.
X.    Methods of Evaluating Student Progress
May vary with individual instructor but may include:
Quizzes, may be announced or unannounced.
Midterm and Final Exams
Homework assignments
Class participation.
Written exams will be announced. Make up exams will be given at the sole discretion of instructor.
Grades determined by following scale:
90-100
80-89.9
70-79.9
XI.   Other Course Information
If you have a documented learning, psychological, or physical disability you may be    entitled to reasonable academic accommodations or services.  To request accommodations    or services, contact the Access and Disability Resource Center at the Des Plaines or Skokie  campus. All students are expected to fulfill essential course requirements.  The College   will not waive any essential skill or requirement of a course or degree program.
If you have a documented learning, psychological, or physical disability you may be entitled to reasonable academic accommodations or services. To request accommodations or services, contact the Access and Disability Resource Center at the Des Plaines or Skokie campus. All students are expected to fulfill essential course requirements. The College will not waive any essential skill or requirement of a course or degree program.
Oakton Community College is committed to maintaining a campus environment emphasizing the dignity and worth of all members of the community, and complies with all federal and state Title IX requirements.
Resources and support for
pregnancy-related and parenting accommodations; and
victims of sexual misconduct
can be found at
www.oakton.edu/title9/
.
Resources and support for LGBTQ+ students can be found at
www.oakton.edu/lgbtq
.