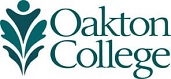 Political Science is the study of politics. Politics has been defined in a variety of ways, including "the art of the possible," "who gets what, when, and how," and "the competition among individuals and groups over the allocation of values or rewards."
Why take Political Science?
After you finish your A.A., you may wish to go on in your education and major in Political Science. With a B.A. in Political Science, a student can teach at the secondary level, pursue a graduate degree, or choose from a variety of careers, such as campaign assistant, lobbyist, or politician.
The popularity of Political Science among Oakton students is due to its usefulness as preparation for political science majors, and reflects the intrinsic interest of the discipline. We regularly offer a wide variety of transferable introductory and advanced courses.
We invite you to visit with Professor George Lungu, Chair, Historical and Policy Studies, at 847.376.7136, or lungu@oakton.edu.