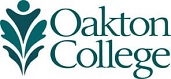 Oakton's speech curriculum explores the role of public speaking, presentation and group dynamics in both formal and informal settings to assist students professionally and personally. The mastery of speech can provide students with superb career qualifications in whatever field they may choose to pursue and also offers a sound foundation for further academic endeavors.
Effective Speech, a core speech course, helps students to develop capability in oral communications through an emphasis on rhetorical theory, organization and structure of ideas, techniques for general speaking and listening effectiveness, and practical experience in individual and group presentations. Other offerings to help students master the tools and techniques for effective oral communication include Oral Interpretation, Interpersonal Communications across Cultures, Persuasive Speaking, Professional Presentations, as well as two levels of American Sign Language.
I urge you to explore Oakton's speech department. Please do not hesitate to contact me for more information.
John Frisco
Department Chair
847.635.1958
Office: 2612, Des Plaines
jfrisco@oakton.edu
Announcements
Des Plaines
Basic Sign Language
Basic Sign Language (SPE 125) is being offered this spring on the Des Plaines campus. Day and evening classes are available.