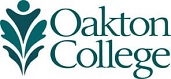 Basic Sign Language I
I.     Course Prefix/Number: SPE 125
       Course Name: Basic Sign Language I
       Credits: 3 (3 lecture; 0 lab)
II.    Prerequisite
EGL 101 or SPE 103 or consent of instructor
III.   Course (Catalog) Description
Course introduces the fundamentals of American Sign Language.  The focus is on sign language vocabulary, expressive and receptive communication, fingerspelling, and ASL grammar used by Deaf Americans.  This course is designed for students with no previous experience in this area.
IV.   Learning Objectives
Students will:
Demonstrate knowledge of the fundamentals of American Sign Language
Be able to fingerspell and count
Identify basic ASL vocabulary and grammatical structure
Demonstrate understanding of certain aspects of Deaf Culture:

Common courtesies
Expressions
Deaf people in history

Communicate expressively and receptively in ASL at the basic level.
V.    Academic Integrity and Student Conduct
Students and employees at Oakton Community College are required to demonstrate academic integrity and follow Oakton's Code of Academic Conduct. This code prohibits:
• cheating,
• plagiarism (turning in work not written by you, or lacking proper citation),
• falsification and fabrication (lying or distorting the truth),
• helping others to cheat,
• unauthorized changes on official documents,
• pretending to be someone else or having someone else pretend to be you,
• making or accepting bribes, special favors, or threats, and
• any other behavior that violates academic integrity.
There are serious consequences to violations of the academic integrity policy. Oakton's policies and procedures provide students a fair hearing if a complaint is made against you. If you are found to have violated the policy, the minimum penalty is failure on the assignment and, a disciplinary record will be established and kept on file in the office of the Vice President for Student Affairs for a period of 3 years.
Please review the Code of Academic Conduct and the Code of Student Conduct, both located online at
www.oakton.edu/studentlife/student-handbook.pdf
VI.   Sequence of Topics
Getting to Know You
Exchange of Personal Information
Discussing Living Situations
Talking about Family
Storytelling
Detailed Outline of Topics and Assignments
Class Information
 
Homework (All assignments are due the following week at the start of class)
Week 1: Course introduction, Deaf Culture quiz and class discussion.
Unit 1:1 – 1:4
 
  
Week 1: Exercises 1:2-1:3
Reading 1:4 – Deaf Profile, Andrew Foster
Week 2: Unit 1:5 – 1:8
  
  
Week 2: Exercises 1:5-1:8

Week 3: Unit 1:9 – 1:12 and Putting it all Together
  

  
Week 3: Exercises 1:9, 1:11, Unit 1 Review and Self-Assessment; View 1:10 & 1:12
Week 4: Unit 2:1 – 2:2
Storytelling 6:1
  
  
Week 4: Exercises 2:1-2:2 & View 6:1
Deaf Experience Paper
Week 5: Unit 2:4 – 2:6
Storytelling 6:2
Deaf Experience Paper Due
  

  
Week 5: Exercises 2:4-2:6 & Read Deaf Profile, Regina Olson Hughes
View 6:2
Week 6: Unit 2:7, 2:9-2:10
Storytelling 6:3
  
  
Week 6: Exercises 2:7, 2:9-2:10; View 6:3
Week 7: Units 2:11 – 2:12 and Putting it all Together
Storytelling 6:4
  
  
Week 7: View 2:11 - 2:12 & 6.4; Exercises Unit 2 Review, start preparing for autobiography, self-assessment. Study for Midterm/Timber Story Due next week
Week 8: Midterm Chapters 1-2 and Units 3:1-3:4
Timber Story Video Due
  

  
Week 8: Exercises 3:1-3:2, 3:4; Reading 3:3 – Deaf Profile, Douglas Tilden; Autobiographies
Week 9: Units 3:5-3:6 & 3:8
Storytelling 6:5
Autobiographies (p. 90)
  
  
Week 9: Exercises 3:5 & 3:8; View 3:6 & 6:5; Autobiographies
Week 10: Units 3:9-3:12
Storytelling 6:6
Autobiographies
  

  
Week 10: Exercises 3:9-3:12; View 6:6
Week 11: Units 3:13 and Putting it All Together
Storytelling 6:7
  
  
Week 11: Exercises 3:13 (start preparing for interview) Unit 3 Review and Self Assessment; View 6:7
Week 12: Units 4:1-4:4
Storytelling 6:8
  
  
Week 12: Exercises 4:1 – 4:3; Reading 4:4 Deaf Profile, Marie Jean Philip; View 6:8; prepare for interviews
Week 13: Units 4:5-4:7
Student Interviews (p. 149)
  
  
Week 13: Exercises 4:5-4:7; cont. interviews
Week 14: Units 4:8-4:11, Putting it all Together, Final Review,
Student Interviews
  

  
Week 14: Exercises 4:8-4:11 Unit 4 Review and Self Assessment; cont. studying for finals; Prepare Gum story study for final; Prepare Gum story
Week 15: Final Units 1-4
Gum Story Video Due

  
VII.  Methods of Instruction
Lecture
Multimedia
Class discussion
Interactive exercises with partner and instructor
Course may be taught as face-to-face, hybrid or online course.
VIII. Course Practices Required
Typed speech outlines/typed response papers
Oral Presentations
Critical Thinking
Structured peer and self evaluations
IX.   Instructional Materials
Note:
Current textbook information for each course and section is available on Oakton's Schedule of Classes.
Required Text:
Signing Naturally Units 1-6 (including DVD), 2008 ed. by Smith, Lentz, and Mikos
X.    Methods of Evaluating Student Progress
Deaf Culture Experience Paper 10%
Midterm: 25% This will be a receptive evaluation (the instructor will be signing to you)
Expressive Projects: total - 30%

Narrative: 10%
Short autobiography presented in class – 10%
Interview with a partner – 10%

Homework Completion/Class Participation – 10%
Final - 25%
Engagement Policy - 1% All students enrolled in a Speech class must attend at least one event from the Performing Arts Department. Extra credit (1%) is available for those who write a 1-2 page response paper connecting what you saw to what we are doing in class.
XI.   Other Course Information
Attendance:
Attendance is required in this class.  The Speech Department maintains a formal attendance policy.  Rationale: Speech 125 is a performance course, which requires a prepared, responsive audience to be effective.  Hence, you must participate in this course in three areas 1) at the podium as a speaker, 2) in the audience for each speaker, 3) in class activities.  You will be held responsible for your attendance; the grade will be affected negatively for absences in access of those allowed.
Policy:
You are allowed 3 absences with no penalty.  "Arriving late" to and "leaving early" from class sessions will be taken into account when attendance is tabulated.
Three late arrivals and/or leaving class early will be counted as 1 absence.  Each absence in excess of the allowed number (3) will result in a reduction of the final grade by one full grade.
If you have a documented learning, psychological, or physical disability you may be entitled to reasonable academic accommodations or services. To request accommodations or services, contact the Access and Disability Resource Center at the Des Plaines or Skokie campus. All students are expected to fulfill essential course requirements. The College will not waive any essential skill or requirement of a course or degree program.
Oakton Community College is committed to maintaining a campus environment emphasizing the dignity and worth of all members of the community, and complies with all federal and state Title IX requirements.
Resources and support for
pregnancy-related and parenting accommodations; and
victims of sexual misconduct
can be found at
www.oakton.edu/title9/
.
Resources and support for LGBTQ+ students can be found at
www.oakton.edu/lgbtq
.
Electronic video and/or audio recording is not permitted during class unless the student obtains written permission from the instructor. In cases where recordings are allowed, such content is restricted to personal use only. Any distribution of such recordings is strictly prohibited. Personal use is defined as use by an individual student for the purpose of studying or completing course assignments.
For students who have been approved for audio and/or video recording of lectures and other classroom activities as a reasonable accommodation by Oakton's Access Disabilities Resource Center (ADRC), applicable federal law requires instructors to permit those recordings. Such recordings are also limited to personal use. Any distribution of such recordings is strictly prohibited.
Violation of this policy will result in disciplinary action through the Code of Student Conduct.