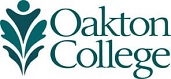 Persuasive Speaking
I.     Course Prefix/Number: SPE 209
       Course Name: Persuasive Speaking
       Credits: 3 (3 lecture; 0 lab)
II.    Prerequisite
SPE 103
III.   Course (Catalog) Description
Course studies principles and practice of persuasion. Content includes analysis of methods for presentation of persuasive oral messages, motivational techniques, understanding and analyzing specific audience characteristics, preparation for and delivery of presentations.
IV.   Learning Objectives
A. Define persuasion.
B. Identify principles of persuasive speaking.
C. Use principles of effective reasoning.
D. Employ effective emotional appeals.
E. Adapt persuasive messages to various audiences.
F. Use strategies for effective organization and presentation of ideas (or arguments).
V.    Academic Integrity and Student Conduct
Students and employees at Oakton Community College are required to demonstrate academic integrity and follow Oakton's Code of Academic Conduct. This code prohibits:
• cheating,
• plagiarism (turning in work not written by you, or lacking proper citation),
• falsification and fabrication (lying or distorting the truth),
• helping others to cheat,
• unauthorized changes on official documents,
• pretending to be someone else or having someone else pretend to be you,
• making or accepting bribes, special favors, or threats, and
• any other behavior that violates academic integrity.
There are serious consequences to violations of the academic integrity policy. Oakton's policies and procedures provide students a fair hearing if a complaint is made against you. If you are found to have violated the policy, the minimum penalty is failure on the assignment and, a disciplinary record will be established and kept on file in the office of the Vice President for Student Affairs for a period of 3 years.
Please review the Code of Academic Conduct and the Code of Student Conduct, both located online at
www.oakton.edu/studentlife/student-handbook.pdf
VI.   Sequence of Topics
A. Definition of persuasion
B. Goals of persuasion
C. Motivating listeners
D. Establishing credibility
E. Using logical arguments
F. Using emotional arguments
G. Strategies to analyze audience and occasion
H. Strategies for preparing and organizing
I. Breaking through barriers
J. Strategies for effective delivery
EXAMPLE SCHEDULE FOR SPEECH 209
Week 1 
Introduction, Ethics & Basic Theory; Types and Styles of Debate
Introduction to course, syllabus, and critical thinking; utilitarianism vs. Kantianism and virtue ethics; cost-benefit analysis; applied & academic debate; Types and styles of debate; debate frameworks; what is debate?
Week 2 
Questions of Fact, Value, and Policy
Propositions of fact, value, and policy; role of values in argumentation;
Conceptions of "justice;" policy and policy-making.
READ:
Week 3 
Support for Arguments -- Evidence, Data, and Warrants
Evidence; tests of evidence; sources of evidence; the "expert"; social construction of expertise; the Toulmin model; information on the Internet and credibility; bias or perspective
Week 4 
The Affirmative Policy Case; Flowing; LPL Format Debate
Stock Issues; the Concept of "Proof;" the status quo vs. change
Week 5 
The Negative, Part I: Refutation, Disadvantages, and Counterplans Reasoning and Argumentative Validity/Fallacies
Structures of reasoning; types of reasoning; argumentative validity; the concept of "proof" (deductive and inductive reasoning; casuistry); fallacies of evidence & reasoning.
READ: Plato's Apology; EVIDENCE ASSIGNMENT DUE
Week 7 
U.S. Presidential Debates
READ: Drucker Article on the Nixon-Kennedy Debate
Presidential Debate Analysis Assignment
Week 8 
Reasoning and Argumentative Validity/Fallacies
Structures of reasoning; types of reasoning; argumentative validity; the concept of "proof" (deductive and inductive reasoning; casuistry); fallacies of evidence & reasoning
1st Affirmative Constructive Due;
Week 9 
The Negative, part II: Critical Theory; Parli "First Principles"
NEGATIVE ASSIGNMENT DUE
Week 10 
In-Class Debates (LPL Style)
Also learn LD format
Week 11 
Persuasion, Storytelling, and Narrative
READ: Excerpts from Gerry Spence; storytelling and narrative
Week 12 
Debating Style, Audience Adaptation, Flowing, and Judging Flowing arguments, judging criteria, applying different styles
Week 13 
In Class Debates (Lincoln Douglas & British Parliamentary Styles)
Week 14 
In Class Debates
Week 15 
In Class Debates
Week 16 
In Class-Debates
VII.  Methods of Instruction
A. Lecture/discussion of necessary information, including topic selection, research, writing and speaking drafts of one or more topics.
B. Instructor examples of effective/ineffective persuasion.
C. Student presentations and debates
D. Individualized coaching and direction provided by instructor on each student's event or events.
E. Instructor and Peer evaluations
Course may be taught as face-to-face, hybrid or online course.
VIII. Course Practices Required
A. Reading - text, handouts and evaluation reports.
B. Writing: five to seven outlined speeches which would be three to five pages
     - five to seven sets of note cards
     - five to seven feedback papers on topic areas involving two to three pages each
     - fifteen to twenty student critique sheets at one page each
C. Oral Presentation
     - five to seven persuasive speeches
     - Student presentations-three full in-class debates
D. Quizzes
E. Homework, Flows, and Ballots (i.e. peer-evaluation of debates)
F. Student presentations-three full in-class debates
IX.   Instructional Materials
Note:
Current textbook information for each course and section is available on Oakton's Schedule of Classes.
Suggested texts:
James A. Herrick, Argumentation: Understanding and Shaping Arguments
Anthony Weston, A Rulebook for Arguments
Check with the chair for current list
Handouts
Case studies
X.    Methods of Evaluating Student Progress
Assignments and Graded Material
A. Evidence Assignment (30 pts)
B. Affirmative Constructive Assignment (120 pts)
C. Negative Assignment (150 pts)
D. In-Class Debates (400 each – total 1600)
E. Ballots & Flows (30 each – total 300)
F. Presidential debate analysis (150 points)
G. Class Participation (250 pts)

Final Grade:
> 2250 A
> 2000 B
> 1750 C
> 1500 D
XI.   Other Course Information
Attendance
:
Attendance is required in this class. The speech department maintains a formal attendance policy. This policy will be strictly adhered to. Please familiarize yourself with it at this time.
Rationale
:
Speech 209 is a performance course, which requires a prepared, responsive audience to be effective. Hence, you must participate in this course in three areas: 1) as speaker; 2) audience; 3) in class activities. You will be held responsible for your attendance; the grade will be affected negatively for absences in excess of those allowed.
Policy
:
You are allowed three (3) absences with no penalty. 1) "Arriving late" to and "leaving early" from class sessions will be taken into account when attendance is tabulated. 2) Four late arrivals and/or leaving early will be counted as one absence. Each absence in excess of the allowed number (3) will result in a reduction of the final grade by one full grade.
In some special medical and emergency situations, the instructor will consider a request to omit an incident of tardiness, absence or leaving early from your record. (No grade impact on assignment.)
Grading Policy
:
1. The final grade will be based on the student's level of proficiency communicating and his/her knowledge of the principles of effective communication as demonstrated in the oral assignments and in written work. Improvement is necessary to receive high grades as assignments get more difficult.
2. In determining the student's final grade, speaking ability will be given slightly more weight than written work. BUT A STUDENT MUST BE PASSING IN BOTH SPOKEN AND WRITTEN WORK TO RECEIVE A PASSING GRADE IN THE COURSE.
Late Assignments
:
Papers not turned in on the due date will be lowered one grade and must be in by the next class session, or a grade of "F" will be recorded.
Oral presentations not delivered on the due date will be lowered one grade and must be ready for the next class session (if instructor feels time allows), or s/he will re-schedule as class time allows. If speeches are not ready at this time, an "F" grade will be recorded.
Writing Assignments
:
College level work will be expected on all assignments. Grammar and style will influence your grade. Sloppy work will be returned at a reduced grade and must be resubmitted.
If you have a documented learning, psychological, or physical disability you may be entitled to reasonable academic accommodations or services. To request accommodations or services, contact the Access and Disability Resource Center at the Des Plaines or Skokie campus. All students are expected to fulfill essential course requirements. The College will not waive any essential skill or requirement of a course or degree program.
Oakton Community College is committed to maintaining a campus environment emphasizing the dignity and worth of all members of the community, and complies with all federal and state Title IX requirements.
Resources and support for
pregnancy-related and parenting accommodations; and
victims of sexual misconduct
can be found at
www.oakton.edu/title9/
.
Resources and support for LGBTQ+ students can be found at
www.oakton.edu/lgbtq
.
Electronic video and/or audio recording is not permitted during class unless the student obtains written permission from the instructor. In cases where recordings are allowed, such content is restricted to personal use only. Any distribution of such recordings is strictly prohibited. Personal use is defined as use by an individual student for the purpose of studying or completing course assignments.
For students who have been approved for audio and/or video recording of lectures and other classroom activities as a reasonable accommodation by Oakton's Access Disabilities Resource Center (ADRC), applicable federal law requires instructors to permit those recordings. Such recordings are also limited to personal use. Any distribution of such recordings is strictly prohibited.
Violation of this policy will result in disciplinary action through the Code of Student Conduct.