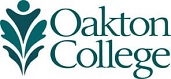 Concentration Program Outcomes: Theater Concentration
Identify and define core components in the three required courses.
Synthesize content of three core courses and explain how it intersects.
Demonstrate mastery of basic theater concepts in order to facilitate transfer to a four-year institution.
Identify skills in three core courses that can be used in employment in the theater workplace/community.
Critique a play by examining three areas: i. e. acting, set design, dramaturgy or theater history.
Identify and examine the elements in three core courses that contributed to student's growth as an artist.