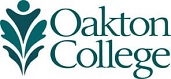 The Theater Concentration is an eighteen (18) semester hour program designed for students with an interest in theater. Students will experience different learning pedagogies within a common theme as they complete their general education requirements and prepare for transfer with a solid knowledge base and concentrated portfolio in the performing arts. The curriculum includes a core of fundamental courses in Acting and Stagecraft, along with multiple options for courses in Speech, Humanities, and Literature, many of which have IAI transfer codes.
Students meeting the requirements for the Theater Concentration will have a notation added to their transcript. In order to receive the notation, students must meet with the Chair of Performing Arts and submit a Theater Concentration Completion Form.
Theater Concentration Requirements
Required Courses (3 semester credit hours each)
HUM 131 – Introduction to Theater
THE 103 – Fundamentals of Acting
THE 135 – Stagecraft I
THE 202 – Intermediate Acting
Elective Options (3 semester credit hours each)
EGL 113 – Introduction to Drama
EGL 234 – Introduction to Shakespeare
EGL 235 – Studies in Shakespeare
SPE 103 – Effective Speech
SPE 104 – Oral Interpretation
SPE 105 – Training of the Speaking Voice
THE 115 – Stage Lighting
THE 130 – Directing
THE 136 – Stagecraft II
THE 140 – Stage Movement
THE 156 – Acting for the Camera
For more information, contact John Frisco at 847.635.1958 or jfrisco@oakton.edu.