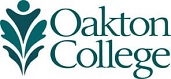 Oakton cares about your success—in the classroom and beyond. That's why we offer a wide range of services and resources to support your academic progress. Whether you need help catching up in class or want an extra challenge, you'll find the support you need. For example:
Advising
Your advisor will work closely with you to choose courses and make sure you reach your goals. We encourage you to meet with your advisor early and often!
Learning Center
Need a little extra help in accounting, engineering, English, math, languages, or science? The tutors at Oakton's Learning Center can help. We also offer study skills workshops, testing services, and more.
College Success Seminar Series
Oakton offers two courses (for credit!) designed to boost your success in college.
Disabled Student Services (ASSIST)
For students with documented disabilities, Oakton provides a variety of services, including individualized tutoring, sign language interpreters, testing accommodations, and adaptive equipment.
Career Services
From career counseling to interviewing workshops to an extensive online jobs database, Oakton will help you navigate your way to a great career.
Center for Science, Technology, Engineering, and Mathematics (STEM)
Considering a career in math, technology, science, or engineering? Oakton's Center for Promoting STEM will support you with scholarship opportunities as well as special programs such as mentoring, tutoring, internships, and seminars.