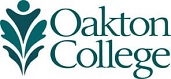 Course Descriptions - Fall
Please Note: Courses effective Fall 2019; for earlier terms, please contact enrollment services for the appropriate class schedule.
This a list of all courses the College can offer; the College does not offer all courses every semester. For the current semester's courses, go to the class schedule. The class schedule provides more complete information, including course description, instructor, course fee, and textbook required.
Page generated in 0.0113 seconds