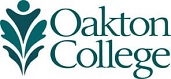 Course Descriptions - Summer
Please Note: Courses effective Summer 2019; for earlier terms, please contact enrollment services for the appropriate class schedule.
See Fall 2019 course descriptions.
This a list of all courses the College can offer; the College does not offer all courses every semester. For the current semester's courses, go to the class schedule. The class schedule provides more complete information, including course description, instructor, course fee, and textbook required.
Japanese
JPN101 - Beginning Japanese I
Course develops basic language skills, within the context of cultures of Japanese-speaking countries. Content includes pronunciation, vocabulary, grammar, reading, listening comprehension, and oral and written communication. No prior study of the language presumed. Recommended that experienced students discuss proper placement with instructor.
4 Credit Hours (lecture: 3; lab: 2)
Fee: $20
JPN102 - Beginning Japanese II
Course continues to develop the basic skills introduced in JPN 101. Content includes pronunciation, vocabulary, grammar, reading and writing of kana and kanji, listening comprehension and oral and written communication within the context of the Japanese culture. Prerequisite: JPN 101 or consent of instructor.
4 Credit Hours (lecture: 3; lab: 2)
Fee: $20
JPN105 - Conversational Japanese
Course provides conversational practice in Japanese to develop oral facility. Content includes specially designed exercises in pronunciation, stress and rhythm, vocabulary development, oral presentations and class discussion of life in Japan. Recommended: knowledge of beginning Japanese vocabulary, sounds and structures, including perfect and imperfect tenses. Prerequisite: JPN 102 or consent of instructor.
3 Credit Hours (lecture: 2; lab: 2)
Fee: $20
JPN201 - Intermediate Japanese I
Course continues development of basic skills. Content includes general review and expansion of beginning grammar, along with conversation, vocabulary development and reading and writing of kana and kanji within the context of Japanese culture. Prerequisite: JPN 102 or consent of instructor.
4 Credit Hours (lecture: 3; lab: 2)
Fee: $20
JPN202 - Intermediate Japanese II
Course continues JPN 201. Content includes expanding knowledge of Japanese grammar and culture through practice in reading, listening comprehension, speaking the language, and reading and writing of kana and kanji. Prerequisite: JPN 201 or consent of instructor. IAI H1 900
4 Credit Hours (lecture: 3; lab: 2)
Fee: $20
IAI Code: H1 900
JPN205 - Japanese Conversation and Composition
Course reinforces oral and written communication skills. Content includes a variety of speaking and essay writing activities. Topics are drawn from contemporary life and culture. Prerequisite: JPN 202 or consent of instructor. IAI H1 900
3 Credit Hours (lecture: 2; lab: 2)
Fee: $20
IAI Code: H1 900
JPN206 - Japanese Conversation and Reading
Course reinforces oral and written communication skills. Content includes a variety of speaking and essay-writing activities, and develops reading ability with Japanese materials. Topics are drawn from classical and contemporary life and culture. Prerequisite: JPN 202 or consent of instructor. IAI H1 900
3 Credit Hours (lecture: 2; lab: 2)
Fee: $20
IAI Code: H1 900
Page generated in 0.0289 seconds