Your creative journey begins at Oakton. Find your voice and your vision in the close-knit community of Oakton's Performing, Fine and Applied Arts Department. With the guidance of industry-respected faculty, you can hone your technique and build a portfolio of work that can be applied towards a bachelor's in fine arts or for personal gain. The flexible environment is welcoming to those of all ages who are exploring their passions or taking classes for enrichment (while pursuing another major).   
Oakton is home to our very own art museum and a theater for the performing arts. The permanent exhibition space has included works by Salvador Dali, Alexander Calder and more which grace the Koehnline Museum of Art's walls year-round. The Performing Arts Center has served as a platform for many well-known musicians and thespians to launch their careers. As a student of our arts programs, you'll benefit from the authenticity of real-world experiences in these spaces that will prepare you for your next adventure in the arts world.
What Do You Want to Be?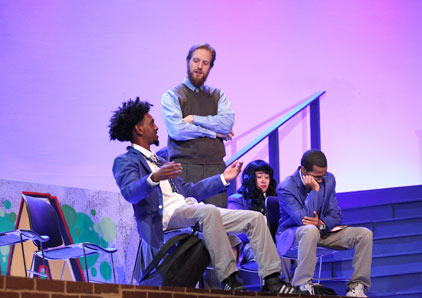 From Certificates to:
Film and video editor
Photographer 
Technical writer
Special effects artist/animator 
Web designer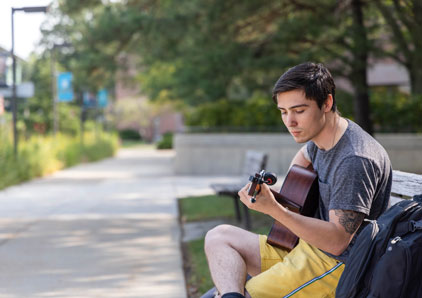 From A.A.S. degrees to:
Craft and fine artist
Desktop publisher
Digital designer
Graphic designer
Industrial designer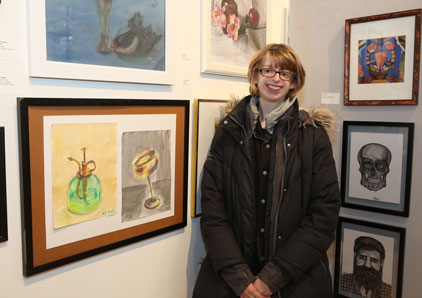 From Associate to Bachelor's and beyond:
Actor
Art director
Fashion designer
Musician 
Producer
How Will You Get There?
Earning credentials in Fine, Performing and Applied Arts develops skills that are sought after by many employers—communication, attention to detail and creativity. Depending on the number of classes you take each semester:

Graphic Design is for you if you are a visual storyteller, an open-minded listener, and imaginative. The A.A.S. in Graphic Design prepares you for a career; work with an advisor if you're interested in transferring to a 4-year program.
Learn more about Graphic Design
A.A.S degree


A.F.A. Music is for students who are studying to be professional musicians. This degree includes coursework in music theory and lessons in a variety of instruments and vocals. 
A.F.A. degree


Talk with Admission to map your path
Where to Begin?
Every great professional starts out right where you are. The first step in your college journey (and where it takes you) is to fill out an application. Select this Area of Interest in your application, so we can best support you explore this path.