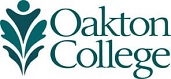 General Education Learning Outcomes
Courses and experiences outside of the classroom at Oakton enable students to acquire knowledge and skills in key areas essential for academic, career, and personal success. The college adopted these general education learning outcomes in April 2009.
I. Critical Thinking
Identify, define, analyze, interpret, and evaluate: ideas, concepts, information, problems, solutions, and consequences. This includes the ability to compute and comprehend quantitative information and to engage in the scientific process.
II. Communication
Communicate ideas, concepts and information through written, oral, and nonverbal means.
Collaborate with people of diverse backgrounds and abilities.
III. Literacy
Demonstrate the ability to read critically within content areas. Use technology to locate, to evaluate, and to communicate: data, information, ideas, and concepts. Access, critique, and select from a variety of information resources.
IV. Responsibility
Demonstrate an understanding of personal responsibility in one's academic and civic life.
Demonstrate an understanding of cultural and aesthetic diversity as they relate to the individual, the community, and the global society.