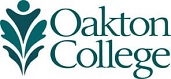 Learning Outcomes Assessment
Oakton students gain a variety of learning opportunities in classrooms, laboratories, during activities, and within academic support programs. Each area is assessed by measuring learning outcomes which may be skill-specific (i.e., did the student learn to create a webpage using HTML?) or college-wide such as the General Education Learning Outcomes.
The goal of assessment is ultimately to determine if learning took place and to improve teaching and learning results. In other words: Are students learning what we think they are learning?
Frequently Asked Questions
What knowledge and/or skills are Oakton students learning?
Syllabi provide an overview of what students are expected to learn in a course. These are posted online under each academic area.  Program learning outcomes are also listed online or obtained by contacting department chairpersons. General Education Learning Outcomes are posted online for all college students. Assesement helps determine whether students learned what was expected.


What courses and programs are assessed?
OPAL assesses courses if they meet one or more of the following criteria:
There are multiple sections.
The course is introductory in a specific discipline or program.
The course is regularly offered.
The course has high enrollments.
The course is required for a degree or certificate.
The course is a prerequisite for subsequent courses.
OPAL assesses career and technical education programs every year.
What does Oakton do with the assessment data?
OPAL uses the information to improve teaching and learning, to modify policies, and/or to reallocate resources. Assessment is ongoing, so data is constantly being collected and analyzed to make Oakton better at helping students become successful.
Will students know when they are being assessed for learning outcomes?
Students are assessed continuously in courses by their instructors. These routine assessments may also be used in the college's assessment initiatives.  Course assessments also come in the form of student surveys.
How do we assess student learning?
The following are examples of assessment activities.
departmental tests
imbedded questions
standardized tests
faculty cross-grade exams, papers, projects
capstone courses
licensure and certification exams
critiques of performances
evaluations of performance in clinical settings.
Will learning outcomes assessments affect individual course credits, grades, or graduation?
To pass a course, students must pass course exams.  While certain exam questions may be reviewed by OPAL to assess the course itself and to validate and improve teaching and learning, this does not affect the individual student's results or grades.