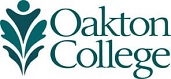 Accounting Associate
Professional Accounting – CPA Preparation Certificate*
36 Semester Credit Hours; Curriculum: 0006


Courses for a Certificate**:

Credit Hours

ACC 153 Principles of Financial Accounting

4

ACC 154 Principles of Managerial Accounting

4

ACC 241 Intermediate Accounting I

4

ACC 242 Intermediate Accounting II

4

ACC 244 Income Tax Accounting

3

ACC 260 Auditing

3

ACC 266 Advanced Accounting

3

ACC 274 Advanced Tax Accounting

3

Additional ACC courses to complete 30 accounting hours***

2

BUS 107 Business Ethics or
  MGT 276 Corporate Social Responsibility & Decision Making

3

MGT 118 Effective Management Communications

3


Total Semester Credit Hours for Certificate:


36
 *May be completed entirely online.
**Before students take courses needed to meet requirements, it is strongly recommended that they send a list of courses in these areas that they already have, in addition to those they expect to take, to Board of Examiners for pre-approval. (Illinois Board of Examiners, 100 Trade Centre Drive, Suite 402, Champaign, IL 61820-7233, 217.531.0950, www.ilboa.org).
***Students must have a total of 30 credit hours of accounting to receive this 36-credit-hour certificate. Depending on how many credit hours were received for the accounting courses required for the certificate (from previous versions of these courses at Oakton or from other institutions), students may need to take more or fewer than two hours of accounting electives. Please note that the Illinois Board of Examiners counts all courses with the ACC prefix as part of the 30 required accounting hours, with the exception of ACC 255 Accounting Careers.
Also see
Accounting Department
Careers in Accounting
All Degrees and Certificates