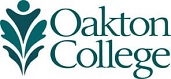 Accounting Associate
Associate in Applied Science Degree*
63 Semester Credit Hours; Curriculum: 0005
General Education Requirements:

Credit Hours

Area A — 

Communications

 

 

EGL 101

3

 

One course from EGL 102, EGL 111, EGL 212, SPE 103

3

Area B — 

Mathematics

0-3

 

One course from Area B (Mathematics) or Area C (Science)

 

Area C — 

Science 

0-3

 

One course from Area B (Mathematics) or Area C (Science)

 

Area D — 

Social and Behavioral Science

3

 

One course from a social or behavioral science discipline
(ECO 202 recommended)

 

Area E — 

Humanities/Fine Arts 

3

 

One course from a humanities or fine arts discipline

 

Area F — 

Global Studies**

0-3

 

One course that satisfies Global Studies requirement

 

Other General Education credits 

0-3

 

Additional credits from Areas B, C, D, E or F if needed to meet 18 credit hour minimum

 


Total General Education Requirements:


18



Major Requirements:



Credit Hours

ACC 153 Principles of Financial Accounting 

4

ACC 154 Principles of Managerial Accounting

4

ACC 170 Payroll Tax Accounting

1

ACC 180 Accounting with Microsoft Excel***

3

ACC 183 QuickBooks Certified User Preparation***

3

ACC 241 Intermediate Accounting I

4

ACC 244 Income Tax Accounting

3

ACC 250 Accounting Systems and Procedures 

3

ACC 255 Careers in Accounting

2

BUS 101 Introduction to Business 

3

BUS 107 Business Ethics
  or
MGT 276 Corporate Social Responsibility and Decision Making

3

BUS 221 Business Law 

3

ECO 201 Principles of Macroeconomics

3

MGT 118 Effective Management Communications

3

Additional ACC courses to complete the 45-credit-hour major requirements

3


Total Major Requirements:


45


Total Semester Credit Hours for Associate in Applied Science Degree:


63
*May be completed entirely online.
**Students may take a Global Studies course that satisfies both Area F and another Area requirement. 
***Students who have completed ACC 164, ACC 173, and/or ACC 251 in previous terms may follow the program requirements outlined in the 2016 College Catalog or contact the department chair for further information.
Also see
Accounting Department
Careers in Accounting
All Degrees and Certificates