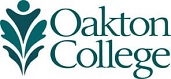 Online learning courses make it possible to go to college even if you have family, job, or travel obligations that prevent regular attendance in a classroom. You may enjoy the flexibility of taking courses and completing assignments at times and places of your choosing.
Getting Started
Apply to Oakton and register for online courses. Already registered for online? Follow these five steps to get started!
What's the difference between online and hybrid courses?
With online courses, you can enroll in Oakton courses anywhere in the U.S. Oakton is a member of the National Council for State Authorization Reciprocity Agreements (NC-SARA), and authorized through Illinois and the regional SARA organization to provide online instruction to students residing in the 49 states that are members of SARA. Oakton is also authorized to teach students residing in California. The only face-to-face requirement is for proctored testing in some courses.
Hybrid courses seek to combine the best of face to face and online education, integrating approximately 50% on-campus classroom instruction with 50% online learning.
Is online learning right for you?
The ideal online student is self-motivated, organized, and disciplined. Online learning courses require as much time and effort as those taught in a classroom including homework, quizzes, and tests.  Be prepared to work hard for your grades before you enroll.
If you are not sure about your own abilities, take these two five- to ten-minute surveys to evaluate your study skills and/or learning style and discover tips for making the most out of your online experience at OASIS link.
What courses are available online?
With Oakton's online courses, you may obtain all general education requirements, and earn an Associate in Arts degree as well as several professional certificates.
Be aware that a few online courses do have on-campus requirements. For example, biology requires on-campus labs, and speech requires on-campus presentations in front of an audience. On-campus requirements are listed in the class schedule. In addition, many courses require on-campus testing. If you have any questions, please check with the instructor before you enroll.
Fees
Online courses are assessed tuition plus an additional $50/course online technology fee. Financial aid is available to all who qualify.
State-Licensed professions
If you are taking Oakton online courses to prepare for state-licensed professions, please note that we have no way of certifying the course for any state other than Illinois. Courses may or may not satisfy licensed-occupation requirement in other states. Visit careeronestop for information on your state requirements.
On-campus testing for online classes
Nearly half of Oakton's online courses, including online math and language courses, require testing in a proctored (supervised) setting, either in one of Oakton's two testing centers, in the testing center of a local college or university, or via Oakton's online proctoring service.  Any additional fee for off-campus proctoring is the responsibility of the individual student. If you must take tests other than at Oakton, read the Guidelines for Testing off Campus, and submit a Test Proctoring Request Form at the beginning of each term.
There is no charge or appointment needed at Oakton's Testing Centers.  Simply arrive during regular hours and take the test ahead of the deadline the instructor has provided.
Complaints
If you have a complaint or feedback, please refer to our Student Right to Know page for a complete list of resources.  If you are a permanent resident of another state and are covered by our interstate agreements with their regulating bodies, and have a concern that has not otherwise been properly addressed, you may file a complaint with the state in which you reside. See the State Higher Education Executive Officers Association (SHEEO) for a list of state agencies with contact information.