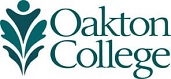 Courses Offered Online - Spring
Please Note: Courses descriptions for Spring 2020; for earlier terms, please contact enrollment services for the appropriate class schedule.
Oakton offers a variety of online courses (see list below); however, the College does not offer all courses every semester. For the current semester's courses, go to the class schedule. The class schedule provides more complete information, including course description, instructor, course fee,* and textbook required.
*Fees vary per course.
Health Information Technology
HIT104 - Medical Terminology
Course presents medical terminology through study of medical word roots, prefixes and suffixes. Focus on relationships among symptomatic, disease, and procedural terms.
3 Credit Hours (lecture: 3; lab: 0)
HIT105 - Pharmacology for Health Record Documentation
Course offers comprehensive coverage of pharmacology as it relates to clinical documentation in the health record. Content includes medical terminology, drug classifications, therapeutic use in diseases and conditions, adverse effects and side effects. Prerequisite: HIT 104 with a minimum grade of a C or HIT 104 concurrent enrollment with consent of department chair.
1 Credit Hours (lecture: 1; lab: 0)
HIT107 - Cancer Registry Organization and Management
Course provides an introduction to cancer registry organization and management. Emphasis is placed on the basic knowledge of the types and purpose of cancer registries, quality control activities, accreditation, standard-setting organizations, as well as the legal and ethical issues surrounding a cancer registry. Prerequisite: Acceptance into the Cancer Registry Management Program; HIT 109 with a minimum grade of C or concurrent enrollment.
3 Credit Hours (lecture: 3; lab: 0)
HIT108 - International Classification of Disease (ICD)
Course covers the international classification system required to organize medical information for retrieval and reporting. Focus is on both the disease classification system and the procedure classification system. Work focuses on acquiring skills in coding diseases and procedures and abstracting medical data. Hands-on experience in coding inpatient and outpatient records. Prerequisites: HIT 121 and BIO 232 with minimum grade of C.
3 Credit Hours (lecture: 2; lab: 3)
Fee: $25
HIT109 - Cancer Registry Operations
Course provides an in-depth picture of the systematic processes used in the daily operations of a cancer registry. These processes include identification of cases, coding, maintaining quality, as well as lifetime follow-up and the role these elements plays in providing data for analysis. The focus will be on case eligibility requirements for state and national standards as well as the voluntary standards for accredited cancer programs of the American College of Surgeons Commission on Cancer (ACOS/CoC). The importance of cancer committees, cancer conferences and quality monitoring will be reviewed. Prerequisite: Acceptance into the Cancer Registry Management Program; HIT 107 with a minimum grade C or concurrent enrollment.
3 Credit Hours (lecture: 3; lab: 0)
HIT111 - ICD-10-CM Coding for the Physician Office
Course teaches students how to use the ICD-10-CM coding system to assign diagnostic codes to patient-physician encounters. Work focuses on acquiring skills in coding diseases and conditions. After learning the basic steps in code selection, the class concentrates on applying this skill to the physician practice setting. Prerequisite: HIT 104 with minimum grade of C and consent of HIT instructor or department chair.
2 Credit Hours (lecture: 2; lab: 0)
HIT112 - Anatomy and Physiology for ICD-10-CM Coding
Course presents anatomy and physiology through an anatomic overview and basic knowledge of body organs, body systems and disease pathology for coding within the ICD-10-CM coding system. Prerequisite: HIT 104 with minimum grade of C and consent of HIT instructor or department chair.
3 Credit Hours (lecture: 3; lab: 0)
HIT121 - Fundamentals of Health Information Management
Course examines health information management profession, healthcare delivery systems, health information functions, purpose, and users, health record content and documentation, data management, secondary data sources, overview of legal issues in health information management, data privacy and confidentiality and classification systems. Prerequisite: Acceptance into Health Information Technology (HIT) program; HIT 104 and BIO 231, with minimum grades of C. Recommended: Experience with Microsoft Office software
3 Credit Hours (lecture: 2; lab: 2)
Fee: $30
HIT124 - Fundamentals of Medical Science
Course provides introduction to medical science. Content includes study of nature and cause of disease, patient screening, diagnostic methods, treatment, and management of patients, as well as prognosis and prevention along with practical application of knowledge by health information management professional. Prerequisite: Prerequisite: HIT 121 and BIO 232 with minimum grade of C or concurrent enrollment in HIT 121 and BIO 232.
3 Credit Hours (lecture: 3; lab: 0)
HIT131 - Healthcare Statistics and Registries
Course surveys sources and uses of health data in the United States. Content includes collection of data, commonly used computations in healthcare, and the presentation and reporting of data. Function and use of registries with emphasis on Tumor Registry studied. Prerequisite: HIT 121 with minimum grades of C; BIO 232 with minimum grade of C or concurrent enrollment in BIO 232.
2 Credit Hours (lecture: 1; lab: 2)
HIT152 - Abstracting Methods in Cancer Registry
Course is designed to introduce and apply the principles of cancer registry abstracting. Identification and selection of appropriate clinical information from medical records in a manner consistent with cancer registration regulatory core data requirements will be emphasized. Upon completion, student should be able to record, code, and stage site-specific cancer information as well as perform quality control edits to abstracted information to assure timeliness, completeness and accuracy of data. Prerequisite: HIT 122 and HIT 127 with a minimum grade of C; HIT 157 with a minimum grade of C or concurrent enrollment in HIT 157.
4 Credit Hours (lecture: 1; lab: 6)
Fee: $20
HIT157 - Data Quality and Utilization in Cancer Registry
Course introduces cancer patient follow-up methodology and processes used to obtain follow-up cancer information regarding disease status, recurrence information, subsequent treatment and development of subsequent primary cancers. The use of follow-up information within the cancer registry and healthcare organization is also reviewed. An introduction to cancer statistics with an emphasis placed on descriptive and analytic epidemiology, cancer surveillance, annual report preparation, and usefulness of statistical cancer data in a healthcare organization will be reviewed. Upon completion, students should be able to demonstrate an understanding of physician and other follow-up resources and activities. Prerequisite: HIT 122 and HIT 127 with a minimum grade of C; HIT 152 with a minimum grade of C or concurrent enrollment in HIT 152.
4 Credit Hours (lecture: 2; lab: 4)
Fee: $20
HIT170 - CPT Coding
Course covers basic principles and guidelines of CPT coding in both hospital-based and ambulatory care environments. Students develop skills in using CPT to report reimbursable services. Prerequisites: Minimum grade of C in any of the following: HIT 112, BIO 231 and BIO 232, or BIO 114, also with consent of HIT instructor or department chair.
2 Credit Hours (lecture: 2; lab: 1)
Fee: $25
HIT221 - Quality Improvement and Assessment in Healthcare
Course focuses on quality improvement and assessment in variety of healthcare settings. Content includes implementation of quality tools and techniques as related to health information department activities of acute care hospitals, long term care facilities, behavioral health settings, hospital outpatient and emergency departments, and ambulatory care settings, and quality issues related to medical staff activities. Prerequisite: HIT 108, HIT 124, and BIO 232 with minimum grades of C; and consent of instructor or department chair.
3 Credit Hours (lecture: 3; lab: 0)
Fee: $15
HIT222 - Healthcare Management and Law for Health Information Management
Course provides comprehensive study of the concepts of healthcare supervision and management and the fundamentals of law for health information management. Content includes the functions of management: planning, organizing, staffing, influencing, and controlling. Legal topics include: law and ethics, legal proceedings, tort law, legal health record: maintenance, content, documentation, and disposition, Health Insurance Portability and Accountability Act (HIPAA) Privacy and Security Rules, access, use and disclosure and release of health information, and required reporting and mandatory disclosure laws. Prerequisite: Consent of Instructor or Department Chair.
3 Credit Hours (lecture: 3; lab: 0)
Fee: $15
HIT252 - Health Information Technology Practicum II
Course continues HIT 251. Course contains health information Professional Practice Experience (PPE) in a variety of healthcare facilities and other health information related organizations. Opportunity to gain knowledge and skill in health information and health information-related functions such as: healthcare regulatory, quality, billing, reimbursement, budget, management processes and utilization of related software. Prerequisite: Consent of instructor or department chair.
3 Credit Hours (lecture: 1; lab: 12)
Fee: $20
Page generated in 0.0146 seconds