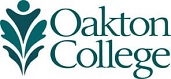 1. Do I need to live in-district in order to register for an online course?
No. In addition, all distance learning students are charged in-district fees and tuition, regardless of where they live.
An online course is delivered via the Internet rather than in a traditional classroom in a building. 
Students "attend" an online course at a time that is convenient for them rather than at a regularly scheduled class time. 
Students in an online class are responsible for scheduling their own "class time" each week. Motivation and self-discipline are essential for success in an online course. 
Learning material in an online course is generally presented by means of textbooks and articles, online documents, and audio-visual materials. 
Whether in a traditional classroom setting or online, the instructor organizes, prepares, and manages the presentation of course materials; crafts assignments to help students grasp and apply the material; assigns due dates  and monitors student progress. 
Students in an online course interact with their instructor and other students in the class via email, discussion forums, and chats, rather than face-to-face discussions. Students use their reading and writing skills more predominately than their speaking and listening skills.
As in a traditional classroom, students in an online class are evaluated by means of assignments and exams. 
3. Do I need to buy a textbook(s) for an online courses?
In most cases, yes. Students are expected to purchase a textbook(s) for most online courses. You can check what text is required for your online course(s) at the Oakton Bookstore at either campus or online. Be sure the course section number matches your online course section number. For example,"0C1".
Note: Some courses use textbooks that come packaged with an Access Code for the course, included in the cost of the text, if it is new.  Used texts will not have an active access code, and will require the student to purchase an access code separately.
4. Will I ever need to come to campus for an online course?
All instruction will generally be via the Internet. However, check the course description. Some instructors have scheduled on-campus lab sessions and/or presentations, which are mandatory . In addition, approximately half of our online courses require on-campus testing. Alternative arrangements for exams can be made for students who live at a distance which prevents taking their exams on-campus.
5. How do I take exams as part of an online course?
If proctored exams are required as a part of an online course, local students can take them in Oakton's Testing Center on either campus. Call the Testing Center on either campus, in Des Plaines 847-635-1939 or in Skokie 847-635-1446, for hours of operation. No appointment is necessary. Additionally, some instructors will make their own arrangements with students.
Special arrangements will be made for students who live out of the area to take any required exams. See Oakton's Proctoring Requirements.
6. Do I need to take placement tests prior to registering for an online course?
In some cases you do. 
If you wish to take English or mathematics courses, you will need to take Oakton's placement tests.  For further information and a schedule of testing dates, contact the Testing Center.
If you have already completed the prerequisite for an Oakton English or mathematics course in another college, you can submit a transcript or send verification that you completed the prerequisite before you register. Out of district students needing Oakton Math and/or English placement exams, please contact the Online Learning Office, alt-ed@oakton.edu, 847-635-1970. 
If you have questions about the placement test requirement, contact an advisor through the Advising Services or by email. 
7. How much computer literacy is required for success in an online course?
Students must possess a minimum level of computer knowledge to function in an online learning environment. They need to be comfortable with the Windows or Macintosh environment and with navigating the World Wide Web. Additionally, they should be able to use email and a variety of search engines.
8. Who do I call if I need assistance?
If you need to talk with an academic advisor, contact Advising and Counseling at 847-635-1741 or e-mail.
If you need more information about course content, call or e-mail the instructor.
If you need information about your bill, call the cashier at 847-635-1639.
If you need information about obtaining the books and materials for your course, call the Online Learning office, 847-635-1970.
9. Can I get a refund if necessary?
Online courses are subject to the same refund policies as conventional Oakton credit courses. See Withdrawal from Classes for more information. The schedule/bill statement you receive when you register will include the exact dates for drop deadlines and the amount of refund you may expect. You may also contact the Enrollment Center for more information.
10. Can I use Financial Aid for an online course?
Yes, if you receive financial aid from Oakton, you may apply it toward tuition and fees for an online course. 
See Costs and Financial Aid for more information.
11. What are the technical requirements for an online course?
Students need to have access to a computer and an Internet connection and any additional hardware/software as specified for a particular course. Students who don't have a computer can use computers available in the open labs on either campus. Technical requirements are listed here.
12. What student skills are required for success in an online course?
Online courses provide students the scheduling flexibility of accessing a course from anywhere at any time, but they also require students to be self-disciplined and organized and to have excellent time management skills. Students must speak up for what they need, whether that is emailing a question, asking for help, etc.
To be successful in an online learning environment, students must keep up with the weekly schedule and actively participate in learning activities.