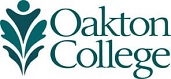 We are pleased you have registered for an online course and hope you have a successful learning experience at Oakton.
Select one of the options below for additional information and follow the steps to get started learning online.
Most courses require purchase of a textbook, listed by course subject and section number (such as PSY 101 0C1) in the Oakton Bookstore. Other courses may require Access codes or other special software. Check with your instructor if you are unsure.
Some course information is posted on the Courses Offered page. More specific course information is also posted in your course website, which will open on the date the class is scheduled to begin.
Find out what will be expected of you in your online course(s). Check out these guidelines on what to look for.
Faculty need an e-mail address for communicating with you. You can activate the Oakton e-mail address provided to students or supply another e-mail address for forwarding Oakton correspondence.
After logging into My Oakton, select the e-mail icon near the top of the page to check that your preferred e-mail address is active. If not, refer to the instructions provided or go to Update E-mail Addresses listed under Personal Information in the Register/Pay/Grades tab of your My Oakton web page.
Access to online courses generally begins on the start date of the course (your instructor will know if there is an exception).
To access your Online course:
Click on "MyOakton" from Oakton's home page, www.oakton.edu, and follow the login instructions. Go to the "My courses" tab, then "My Courses" channel. You should see all your courses listed here. (Be sure to select the correct semester in the drop-down menu.) When you click on your online course, you will be linked directly to the course homepage, or to course information your instructor has provided.
When you are out of the country or when MyOakton is down for any reasons, you should login to d2l directly at: https://d2l.oakton.edu 
If you experience difficulty, contact the Online Learning office for assistance: onlinelearning@oakton.edu, 847.635.1971.
What will you do if your computer crashes or your Internet connection fails just before a big assignment or test is due? What if your car breaks down, or you become ill just before you plan to take your final exam?
Establish some back-up plans, and try to allow yourself extra time before deadlines to work out problems.
Do you have a back-up computer with Internet access?
A friend or neighbor whose computer you can use? Late at night?
What about the local library?
Do you know how to reach your instructor in the event of an emergency? (Be sure to contact your instructor right away when you have a difficulty – not several days later.) Record your instructor's contact information in a secure place, including phone and e-mail address, as well as Oakton's phone number and address.
We want you to be successful in your online course. Be sure to start your coursework promptly on the course start date and seek assistance right away, if needed.
Most online courses at Oakton utilize D2L. Note: The type of learning platform (MyMathLab, D2L, etc.) will be identified in the banner heading when you log into your course.
Additional Information