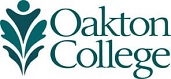 Division of Business and Career Technologies
From accounting to law enforcement, business and social sciences address some of the most basic issues facing our world today.
The departments and programs of Oakton's Division of Social Sciences & Business will prepare you to transfer to a four-year college or university, enter the workforce, or advance to higher-level employment. As a student here, you'll learn much more than the basics of your field-you'll also learn to think critically, appreciate diversity, behave ethically, and incorporate a global perspective.
In small classes, you'll work directly with first-rate professors—not teaching assistants—who bring real-world experience to the classroom, combining the latest theories and best practices with the kind of personal attention you need to thrive.
We invite you to plan a visit to campus. It's a great way to meet some of our faculty and students and see for yourself how Oakton can help you go anywhere.