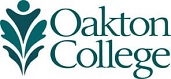 Division of STEM (Science, Technology, Engineering and Mathematics) and Health Careers
In today's fast-changing world, careers in science, technology, engineering, math and health care are hotter than ever. Whether you're interested in computers, manufacturing, electronics, or any of our degree and certificate programs, you'll expand your options and engage your talents.
Our programs run the gamut from manufacturing and nanotechnology to nursing and phlebotomy. Some programs lead directly to certificates and a quick entry into the workforce, while others provide excellent preparation for transferring to a four-year college.
Whichever program you choose, you'll work with dedicated teachers in facilities that offer the latest in technological advancement. But don't just take our word for it: why not plan a visit to campus and see for yourself? Or contact us today. We look forward to meeting you!