Computer technology plays a tremendous role in life and business, and that role is only expanding every day. As this technology advances, so does the need for a highly trained, computer-savvy workforce. Developing computer knowledge and skills gives you a competitive edge, no matter your career field or area of interest. Oakton's Computer Applications for Business (CAB) curriculum offers the programs and courses you need to develop these essential skills.
Learn Valuable Skills
The CAB program prepares you for all the application software commonly found in the modern workplace. You will become proficient with word processors, spreadsheets, databases, presentation graphics, business graphics and desktop publishing programs. In addition to making you a more efficient office problem solver, our program will also help you become a well-rounded office leader. You will develop supervisory skills, expand business productivity and enhance skills in communication, human relations and modern office technology systems and procedures.
Gain Professional Experience and Credentials
Eligible CAB students can register for a business internship, which provides salaried employment experience in a computer-related environment where you can put your new skills to work right away.
Students who complete the program will receive an associate in applied science degree. Students can also seek professional certificates, including but not limited to the Microsoft Office Specialist, Operational Software Specialist, Executive Administrative and Creative Software User certificates.
Open New Professional Opportunities
The office systems technology field is highly sophisticated and demands a trained and competent workforce, and we want you to be at the forefront of that workforce. The training you receive at Oakton will prepare you to pursue a career as an administrative assistant, office manager, director of information support systems, office supervisor, marketing support representative, office support professional or office automation specialist.
We can help you with your career planning while you are still working on completing our Computer Applications for Business program. Get a head start on your career with our experts in the Career and Transfer Center. 
What's Next?
We are glad you are considering attending Oakton College. No matter where you are in your decision-making process, we are here to help you with your next steps. Whether you're ready to apply now, need information on paying for college or have questions and want to contact someone, we're here to help.
Enrolling at Oakton College can save you thousands of dollars and help you earn more over the course of your career. Our tuition is among the lowest in the region, and we offer many ways to bring your costs down even more.

99 percent of Oakton students graduate without debt.

To help you get there, you can apply for a scholarship, which you don't have to pay back. We award $12 million in scholarships annually. Financial Aid includes grants, loans, and other forms of financial assistance that can reduce your costs of attending college.

We offer payment options that give you control over how you pay. Pay all at once or spread your payments over the course of the semester.

Learn more about your options for paying for your education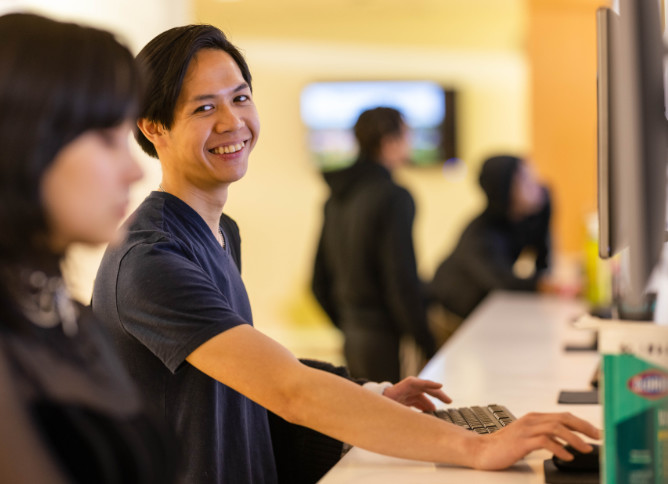 As your community college, we serve students from various backgrounds. We aim to make the application process as easy and as clear as possible for everyone.
We can help you get started on a degree or certificate.
Applying to Oakton is fast and easy
.
Your first step before you begin your studies is filling out an admission application and completing your enrollment process.
Get Started at Oakton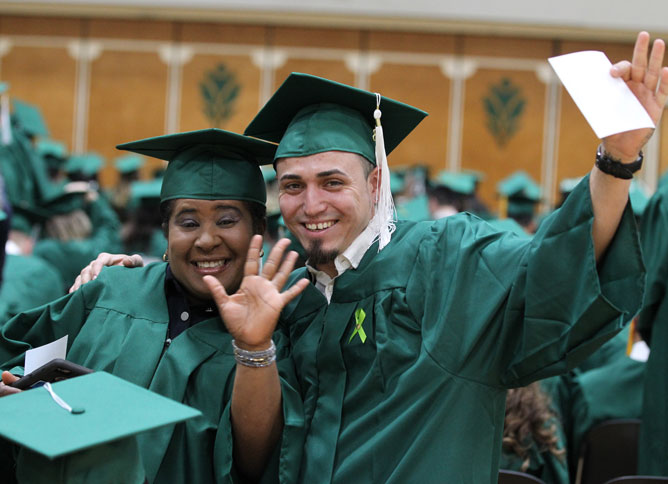 Meet Your Faculty and Experts
Oakton's professors and lecturers are experts in their fields with advanced degrees and years of real-world experience. The Computer Applications for Business program curriculum is overseen by an advisory committee featuring experts with a variety of professional backgrounds and expertise.
Doris Gronseth
Coordinator
Distinguished Professor of Computer Technologies and Information Systems
B.A. Lewis University
M.B.A. Lewis University
M.A. Webster University
dgronset@oakton.edu
847.376.7055
Office: 2751, Des Plaines
Meet our part-time faculty

Floyd Aylin
Lecturer
A.A. College of San Mateo
B.S. San Jose State University
M.S. San Jose State University
faylin@oakton.edu
847.635.1688
Office: 2180, Des Plaines

Cheryl Brown
Lecturer
B.S.B.A. University of Illinois, Chicago
M.B.A. Roosevelt Universtiy
cbrown@oakton.edu
847.635.1688
Office: 2180, Des Plaines
Joanne Delaney
Lecturer
B.S. Mundelein College
M.S. DePaul University
J.D. DePaul University
jdelaney@oakton.edu
847.635.1688
Office: 2180, Des Plaines
Renee Marks
Lecturer
B.J.S. Spertus College of Judaica
B.S.J. Northwestern University
J.M.A. Mundelein College
M.Ed. DePaul University
rmarks@oakton.edu
847.635.1688
Office: 2180, Des Plaines

Russell McNeilly
Lecturer
B.S. Illinois Institute of Technology
M.B.A. Loyola University, Chicago
mcneill@oakton.edu
847.635.1688
Office: 2180, Des Plaines

Marianne Millman
Lecturer
B.S. University of Illinois, Urbana-Champaign
M.B.A. DePaul University
mmillman@oakton.edu
847.635.1688
Office: 2180, Des Plaines

Deanne Rehmer
Lecturer
B.S. Northern Illinois University
rehmer@oakton.edu
847.635.1688
Office: 2180, Des Plaines
Joann Stavropoulos
Lecturer
A.A.S. Oakton College
B.S.Ed. DePaul University
M.A. DePaul University
joann@oakton.edu
847.635.1688
Office: 2180, Des Plaines
W. Ken Woo
Lecturer
B.S. Loyola University
M.S. DePaul University
M.B.A. Lake Forest University
Ed.D. Benedictine University
kwoo@oakton.edu
847.635.1688
Office: 2180, Des Plaines
John Beck, BS
IT Manager
Environmental Monitoring and Technologies

Doris Gronseth, MBA, MA
Coordinator, Computer Application for Business
Oakton College

Russ McNeilly, MBA
CEO
SalesLava, Inc.

Patricia Muffoletto, MBA
Project Implementation Coordinator
Oakton College

Joann Stavropoulos, MA
Adjunct Professor, Computer Application for Business
Oakton College

Ken Woo, MSCS, MBA, EdD
Senior Director, Information Technology & Facilities
Northwestern University School of Professional Studies

Ex-Officio Members:

Floyd Aylin, MBA
Adjunct Professor, Computer Application for Business
Oakton College

Evelia Giraldo, MA
Language Lab Assistant Technology /
Adjunct Instructor, Spanish
Oakton College
FAQ
If you register for a course without taking the prerequisite course, you are expected to have the equivalent knowledge of the prerequisite course on the first day of class. The instructor may assign a project or ask the students to take an exam covering the material from the prerequisite course on the first day of class and you would need to be successful in this activity. It is strongly recommended that the student talk to the CAB coordinator before the class begins. The student's knowledge will be evaluated and a recommendation will be made.
Depending on your work experience, you may be able to substitute an advanced course for a required lower-level course. Contact the CAB coordinator to make a substitution determination. In working towards any degree or certificate, you must earn the number of credits for that degree or certificate; this can be done by taking the required courses, substituting courses, or earning Oakton credit for life experience.
The following courses are not offered every semester:
Fall

CAB132
CAB160
CAB180
CAB182
CAB281

Spring

CAB184
CAB225
CAB265
CAB275
The CTIS Department--Computer Technology and Information Systems--is made up of two programs: CAB--Computer Applications for Business, and CIS--Computer Information Systems. The coordinator for each of these programs or the department chair can be contacted as indicated below:
Harold Ogg, chair of CTIS, coordinator of CSC
hcogg@oakton.edu or 847.376.7092
Michele Reznick, coordinator of CIS
mreznick@oakton.edu or 847.635.1904
Doris Gronseth, coordinator of CAB
dgronset@oakton.edu or 847.376.7055
The CAB program offers a variety of classes delivered through the World Wide Web. The Microsoft Office Specialist Core certificate as well as courses in all four main components of Microsoft Office--Word, Excel, PowerPoint, and Access can be learned in an online course environment. Visit the online courses link on this website for additional courses taught online in the CTIS Department. These credit courses can usually be adapted to the student's schedule and availability. The courses taught online often require a majority of class time be spent on the web, though most will require additional materials such as textbooks and/or video media. The courses contain a discussion forum and other online devices through which students can interact via the web with their teacher and classmates as well as a variety of other sources.
Online courses require different skills and learning styles from conventional courses. For instance, students in an online class are responsible for scheduling their own "class time." Motivation and self-discipline are essential for success in an online course. The online courses cover the same material as the on-campus sections of the same courses. The expected student requirements are the same whether the course is taken online or on campus. Visit Oakton's online learning site for more information.
With a good majority of communication taking place through the computer, keyboarding--being able to enter data without looking at your fingers and using both hands--is an essential skill. Do you want to be able to say all you want in an e-mail message and not have to cut it short because of the time it takes to find all the keys? Do you want to be able to concentrate on learning and/or using a software package without slowing yourself down looking for all of the necessary keys?
CAB 102 Basic Keyboarding is a one credit course that, in seven weeks, will teach you to keyboard without looking at your fingers. CAB104 Skill Building and Formatting is for the student that wants to further develop their keyboarding, document design, word processing, and communication skills. If you had a keyboarding course and wish to improve your speed or accuracy, consider CAB 106 Keyboarding Speed and Accuracy Development.
While the CAB program has a variety of desktop publishing courses and certificate/degree options for those wanting to work in that capacity, if you are working in an environment or have personal needs that require a "published" looking document from time to time you may want to check out the desktop publishing features in the Word software of Microsoft Office. CAB 225 Advanced Word Processing and Publishing will teach you the basic desktop publishing features of the word processing software. With these tools, newsletters, flyers, business cards, brochures, etc. can be developed.
CAB 125 should be taken before taking CAB 104. CAB 104 will assist you in building the speed and accuracy of your keyboarding skills and enable you to create business documents in a variety of formats, as well as complete business forms. It will also review and enhance the word processing skills that were developed in CAB 125. For example, as a table display is created, the sort feature in Word may be used to organize the material within the table. Or as one of the varied letter styles is learned, it may be developed as a merge document so the same document can be sent to several persons personalizing the letter automatically where needed. Students complete the CAB 104 course having developed better keyboarding skills, confidence in creating business documents in a variety of formats and a solid foundation in using the many and varied word processing features that are available.
Many students enrolled in the CAB program have salaried jobs in the CAB employment area while they are completing their studies. After a couple of courses students are able to find part-time employment on the college campus or in businesses in the community.
After completing a minimum of 15 credits in CAB with a grade of C or better in each course, students can register for CAB 251 Computer Applications for Business Internship. This course provides salaried employment experience in a computer-related environment where previously learned skills and knowledge are put to use in daily on-the-job work activities. The student must work a minimum of ten hours per week. There are weekly classroom meetings to integrate work experience with classroom activities.
The desktop publishing courses in the CAB program will teach you how to use the tools of the software used in desktop publishing such as Photoshop, Adobe Illustrator, etc. The graphics arts program will teach you the graphic arts concepts using the software to do this. Consult the coordinator of each program for more details.