Innovation and advances in technology have radically changed the manufacturing field. From introducing the assembly line more than 100 years ago through the invention of the microchip (over half a century ago) to current developments in robotics and automation, the business of making things is constantly evolving.
With the increased technology contribution, modern manufacturing needs talented and highly skilled people to fulfill specialized and challenging roles, ranging from precise CNC machining to designing, programming, and maintaining automation systems.
If you're interested in learning how to perform these tasks and many others, the field of Computer Integrated Manufacturing (CIM) offers you many satisfying and rewarding career choices. You'll need top-quality, hands-on training in these high-tech disciplines to get started. Oakton College offers the foundation to begin or enhance your career in Computer Integrated Manufacturing fields corresponding to CNC machining, mechatronics, industrial automation, or automated supply chain warehousing. 
We offer associate of applied science (A.A.S.) degrees and certificates in Manufacturing, Mechatronics and Automation. Our courses are affordable and accessible, meeting during the day, evening and weekends. Some of our classes are also offered online. Our instructors bring years of professional experience in their disciplines to the classroom.
The Manufacturing program focuses on machining and teaching skills related to operating, setting up, and programming Computer Numerical Control (CNC) machine centers. The Mechatronics program is dedicated to automation systems design and programming utilizing industrial robotics, vision systems, and Programmable Logic Controllers (PLC). The Automation program emphasizes maintenance, troubleshooting, and repairing of automation systems equipment.
Students who complete our programs find employment in various modern manufacturing, mechatronics, and automated distribution organizations throughout Chicago and beyond. Recent graduates hold diverse technical positions, from programming CNC machine centers for high tolerance part creation, designing products with rapid prototyping equipment, programming, and troubleshooting highly sophisticated automation lines. 
Oakton received a National Science Foundation (NSF) grant to support the collaborative Advanced Technological Education (ATE) partnership between Oakton, Columbus State Community College and Sinclair Community College through September 2021. Funds were used to support the expansion of pathways for next-generation automation technicians in the region.
Oakton offers various industrial programs that prepare you for a Computer Integrated Manufacturing (CIM) career. Implementing high-tech systems to stay competitive and thrive in the global marketplace, these businesses seek talented employees with advanced technical skills. If you're ready to take the next step, Oakton will give you the skills and knowledge you need to start or advance your career in one of the CIM fields described below:
Manufacturing
Almost all types of modern manufacturing utilize computers to control the position and speed of tooling and material during production. Computer Numerical Controls (CNC) machines allow for high tolerance part creation at high production rates with proven reliability and repeatability. Historically divided into two groups, Turning Centers and Milling Centers, the capabilities of these machines are constantly improving to allow for the precise machining of complex parts at a level never seen before. Oakton offers several hands-on CNC courses starting from basic machining through CNC operation and setup, all the way to advanced CNC programming.
Mechatronics
Mechatronics is an exciting new multi-disciplinary field that combines mechanical, electrical, and computer engineering to develop modern electro-mechanical automation equipment. The Mechatronics program at Oakton College prepares students for designing, programming, and troubleshooting of sophisticated industrial automation systems. Students enrolled in the program acquire a wide range of technical skills from multi-disciplinary areas, including electronics, robotics, machine vision, programmable logic controllers (PLC), and human-machine interface (HMI) devices.
Automation
Although similar to Mechatronics, the Supply Chain Automation program at Oakton relates more to the practical application of industrial automation. The program prepares students for challenging careers in industrial maintenance and repair of automation systems equipment, including automated warehousing and distribution. Technicians in this field work with a wide range of automation equipment and various technology platforms, including hydraulics, pneumatics, robotics, sensing, and control systems. With a high level of problem-solving abilities and hands-on skills, these technicians can troubleshoot and repair broken or malfunctioning automation equipment.
Note: Some skills, including technical print reading, hydraulics and pneumatics, robotics, and basic PLC, are required for technicians in the above-described areas. Therefore, some manufacturing courses are included in more than one of these programs.
Degrees and Certificates
We offer a number of different paths and specializations in the manufacturing technology field.
What's Next?
We are glad you are considering attending Oakton College. No matter where you are in your decision-making process, we are here to help you with your next steps. Whether you're ready to apply now, need information on paying for college or have questions and want to contact someone, we're here to help.
Enrolling at Oakton College can save you thousands of dollars and help you earn more over the course of your career. Our tuition is among the lowest in the region, and we offer many ways to bring your costs down even more.

99 percent of Oakton students graduate without debt.

To help you get there, you can apply for a scholarship, which you don't have to pay back. We award $12 million in scholarships annually. Financial Aid includes grants, loans, and other forms of financial assistance that can reduce your costs of attending college.

We offer payment options that give you control over how you pay. Pay all at once or spread your payments over the course of the semester.

Learn more about your options for paying for your education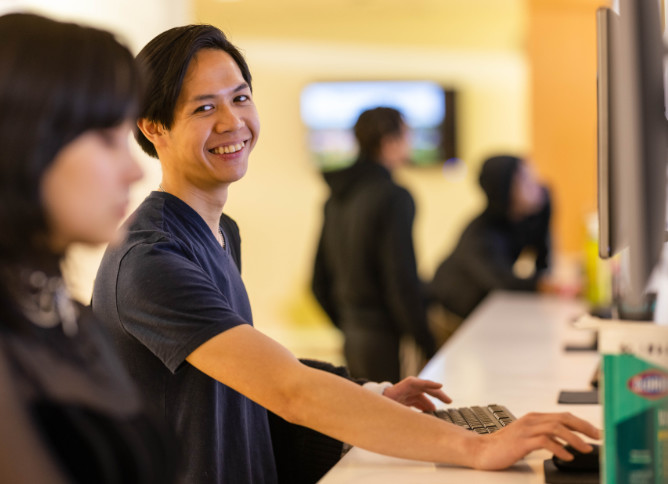 As your community college, we serve students from various backgrounds. We aim to make the application process as easy and as clear as possible for everyone.
We can help you get started on a degree or certificate.
Applying to Oakton is fast and easy
.
Your first step before you begin your studies is filling out an admission application and completing your enrollment process.
Get Started at Oakton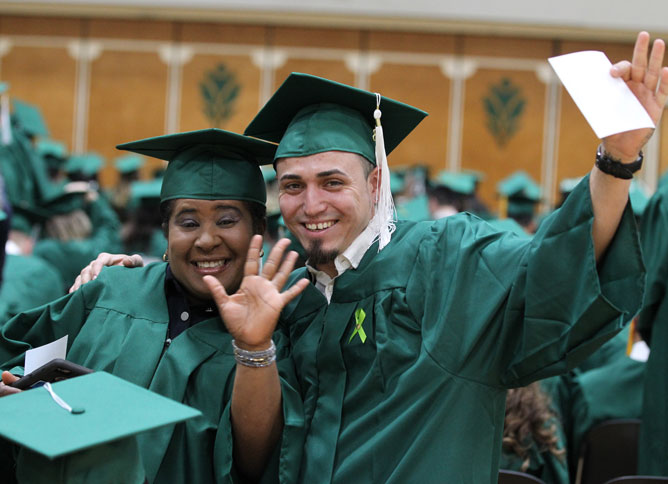 Meet Your Faculty and Experts
Oakton's Manufacturing Technology faculty is experienced in the classroom and in the manufacturing field. The Manufacturing Technology program curriculum is overseen by an expert advisory committee composed of industry veterans, innovators and educators.  
Joseph Cirone, Chair
Professor of CAD/Mechanical Design and Manufacturing
CCAI
B.S. Northern Illinois University
M.S. Northern Illinois University
jcirone@oakton.edu
847.376.7612
Office: P131, Skokie
Boguslaw Zapal
Associate Professor and Coordinator of
CAD/Mechanical Design and Manufacturing
A.A.S. Oakton College
B.S. University of Rzeszow, Poland
M.S. University of Rzeszow, Poland
bzapal@oakton.edu
847.376.7707
Office: P135, Skokie
Ken Albert
Teacher – Industrial Arts
Niles North High School
Josh Altergot
Adjunct; College of Lake County
Technical Support
Computer Aided Tech Inc. - SolidWorks
Denny Bahl
Engineering Manager
SolidWorks Users Group – Des Plaines
President
Innovative Plastech, Inc.
Keith Cahill
Director of Operations
ITW Signode Service Business
Michael Cotton
Marketing Manager

Keiko Mimuro
Marketing Specialist
OSG Tap & Die Inc.
Jackson Harlan
Architect
Steven J. Huy, President
Ultra-Metric Tool Co.
Greg Korack
Unit Leader
Avon Products, Inc.
Olya Koteva
Manufacturing Engineer
John Crane Inc.
Jacques Krikorian
Associate Professor-MFG
Harper College
Richard Leopold
RIGHTech Fabrications
John Manfredy
Interior Design Faculty
Illinois Institute of Art
Animated Division
Hank Ofenlock

Anthony Stulpinas

Ken Johnson
Tempel Steel
Chris Sikora
Associate Professor – Computer Aided Design
Cody Starr
Advanced Process Engineer
Richard Stein
GIS Project Management
Gregory Turnowski
Engineer - Woodward
Erik Voight, PMP
MGP, Inc.
Ron Worth
Principle Flashcut CNC
Kristen Hanes Zelazo
Director of Human Resources
Joe Cirone
Chair, MEC/CAD/Manufacturing
Oakton College

"Oakton made my career happen. The professors were really willing to help me. They connected me directly to companies in the manufacturing industry."
Oakton Alum
Yong's Story