Computer networks and systems connect the world, allowing people to share data and resources safely and effectively for business, education, entertainment and more. Are you interested in joining the growing number of experts who are making this global connection possible? If so, enroll in our Computer Networking and Systems program, and gain the knowledge and techniques necessary to design, configure, install and secure Local Area Networks (LANs) and Wide Area Networks (WANs).
Students who graduate from Oakton with a degree in Computer Networking and Systems are qualified to work as network and computer systems administrators, computer and information systems managers, computer network architects, computer systems analysts, network support specialists and more.
Oakton offers Associate in Applied Science (A.A.S.) degrees in Computer Networking and Systems and Network Security Administration. Courses offered include preparation for industry-standard certification in the following areas: Microsoft, Cisco, CompTIA, Google, Amazon and more.
Oakton also offers certificates in Network Administration which prepare students for jobs in the networking field. The Network Security Administrator certificate prepares students to identify and secure computer networks and systems from unauthorized activities in Windows, Cisco and Linux systems.
As an approved member of the Microsoft IT Academy and the Cisco Networking Academy, Oakton uses Official Microsoft Learning Products and Official Cisco Curriculum course materials.
Degrees and Certificates
The Computer Networking and Systems associate degree program is designed to provide students with the knowledge and skills necessary to obtain a position in Networking.
The Network Security Administration degree program provides a foundation in network security and provides students with the knowledge and skills necessary to obtain positions as cybersecurity analysts and technical security support personnel.
Accelerate your career by earning professional certifications and credentials at Oakton. View the following recommended course pathways to streamline your professional certification. Oakton's career and technical education programs that result in a certification meet the educational requirements for the state of Illinois.
What's Next?
We are glad you are considering attending Oakton College. No matter where you are in your decision-making process, we are here to help you with your next steps. Whether you're ready to apply now, need information on paying for college or have questions and want to contact someone, we're here to help.
Enrolling at Oakton College can save you thousands of dollars and help you earn more over the course of your career. Our tuition is among the lowest in the region, and we offer many ways to bring your costs down even more.

99 percent of Oakton students graduate without debt.

To help you get there, you can apply for a scholarship, which you don't have to pay back. We award $12 million in scholarships annually. Financial Aid includes grants, loans, and other forms of financial assistance that can reduce your costs of attending college.

We offer payment options that give you control over how you pay. Pay all at once or spread your payments over the course of the semester.

Learn more about your options for paying for your education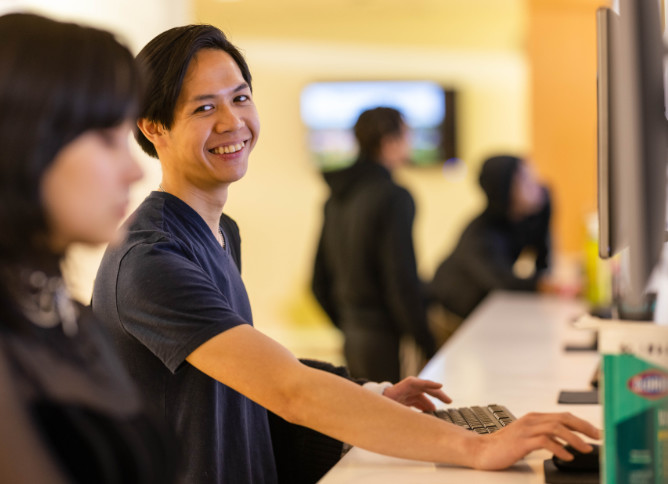 As your community college, we serve students from various backgrounds. We aim to make the application process as easy and as clear as possible for everyone.
We can help you get started on a degree or certificate.
Applying to Oakton is fast and easy
.
Your first step before you begin your studies is filling out an admission application and completing your enrollment process.
Get Started at Oakton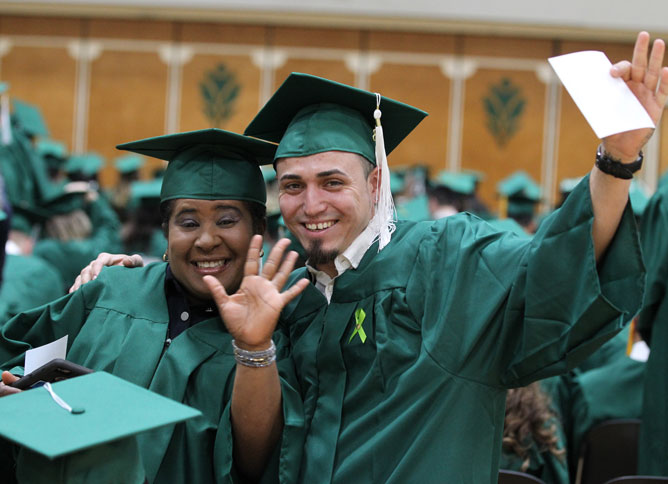 Meet Your Faculty and Experts
Oakton's professors and lecturers are experts in their fields with advanced degrees and years of real-world experience. 
In addition to classroom learning, students receive support from our panel of expert advisors.
Reza Dai, Chair
Distinguished Professor, Electronics, Local Area Networks (CISCO), and Mathematics
Chair, Computer Networking and Systems
B.S.E.E, Oregon State University
M.S. Oregon State University
M.S. Purdue University
M.S.E. Purdue University
rdai@oakton.edu
847.376.7778
Office: P111, Skokie
Clarence Sistrunk
Associate Professor
BPS Roosevelt University
M.S. Ed. Chicago State University
csistrun@oakton.edu
847.376.7649
Office: P220, Skokie
Meet our part time faculty
Casimer Bialobrzewski
Lecturer
MCSE, CCNA, CCNP, CCIE
B.S.E.E. Illinois Institute of Technology
cbialobr@oakton.edu
847.635.1688
Office: 2180, Des Plaines
Charles Garrett
Lecturer
B.S.C.E. Massachusetts Institute of Technology
M.S.I.T. Northwestern University
cgarrett@oakton.edu
847.635.1688
Office: 2180, Des Plaines
Adnan Memon
Lecturer
MCSA, MCSE, MCT, CCNA, CCNP
B.S.C.S. University of Karachi
M.S.C.S. University of Karachi 
amemon@oakton.edu
847.635.1688
Office: 2180, Des Plaines
Adil Mufti
Lecturer
MCSE, CCNP, CHFI, CCEA, CCSE +, MCT, ACE, FNCNE
M.S. Cybersecurity Depaul University
M.B.A. Lake Forest Graduate School of Management 
amufti@oakton.edu
847.635.1688
Office: 2180, Des Plaines
Samir Patel
Lecturer
V5 R2/1 Series Systems Admin, CCNA, ITIL
A.A.S. Oakton College
B.A. University of Illinois, Chicago
sapatel@oakton.edu
847.635.1688
Office: 2180, Des Plaines
Lawrence Tomczyk
Lecturer
CCNA, CCNP, MCSE, MCP, CNE
B.A. De Paul University
B.S. Northwestern University
M.S. Northwestern University
larry@northwestern.edu
847.635.1688
Office:  2180, Des Plaines
Mitch Brandt
Consultant
Tanelorn Information Systems

Shane Daniels
Sr. Systems Architect
Wheels Inc

Chuck Garrett
President
Lead Dog Systems

Asif Hussain
Network Engineering Manager
Sears Holdings Corporation

Brian Matzelle
Senior Manager, US Academic Business Development
CompTIA (Computing Technology Industry Assn)

Richard McElman
Director, Global Engineering and Architecture
Arthur J. Gallagher & Co.

Jeff Nyquist
Director, Infrastructure
Wheels Inc

Chris Powell
Director of Engineering, Computer Science & Business
Niles West HS

Kevin Thompson
Threat Analyst
FireEye

Ray Trygstad
Industry Professor of Information Technology and Management
Associate Chair, Department of Information Technology and Management
Illinois Institute of Technology

William H Wolfe II
Cisco Academy Instructor Trainer
Moraine Valley Community College


Ex-Officio Members:

Reza Dai
Chair, CNS Department
Oakton College

Clarence Sistrunk
Associate Professor, CNS/CIS
Oakton College