As technology makes it easier for people across the world to communicate and interact, more and more businesses are taking a global perspective. International trade and investment have become essential parts of the economy, and with that, there's an ever-growing need for people with a firm understanding of worldwide business practices and perspectives.
Oakton's Global Business Studies program can prepare you to be that type of person. You will develop the knowledge to begin a career in worldwide commerce. Graduates may qualify as managers within international business departments, trade analysts, customs analysts, compliance specialists, trade coordinators or international logistics managers. If you already have a degree in another area, this program can also be an excellent way to add to your skillset and open yourself up to new and exciting career opportunities.
Depending on the certificate you choose, you'll take four courses in this program that will introduce you to key topics, including foreign trade documentation, importing and exporting, and global business and logistics.
If you're ambitious and interested in a career that could potentially take you around the world, this area of study might be a good fit. For more information on this program, contact Lisa Cherivtch, Global Business coordinator, at 847.376.7123 or lcherivt@oakton.edu.
Certificates
In our 15 credit hour program, among the topics you will learn is how to discuss concepts of corporate social responsibility and sustainability in addition to developing a business plan for a global business with consideration to the differences in customs and business practices throughout the world.
The Import/Export Specialist Certificate program is the core education needed for success the in global imports and exports arena. In this program, students will learn about import and export regulations associated with trade compliance, required documentation related to preparing for global import/export processes, and strategies pertaining to logistics planning and payment terms.
What's Next?
We are glad you are considering attending Oakton College. No matter where you are in your decision-making process, we are here to help you with your next steps. Whether you're ready to apply now, need information on paying for college or have questions and want to contact someone, we're here to help.
Enrolling at Oakton College can save you thousands of dollars and help you earn more over the course of your career. Our tuition is among the lowest in the region, and we offer many ways to bring your costs down even more.

99 percent of Oakton students graduate without debt.

To help you get there, you can apply for a scholarship, which you don't have to pay back. We award $12 million in scholarships annually. Financial Aid includes grants, loans, and other forms of financial assistance that can reduce your costs of attending college.

We offer payment options that give you control over how you pay. Pay all at once or spread your payments over the course of the semester.

Learn more about your options for paying for your education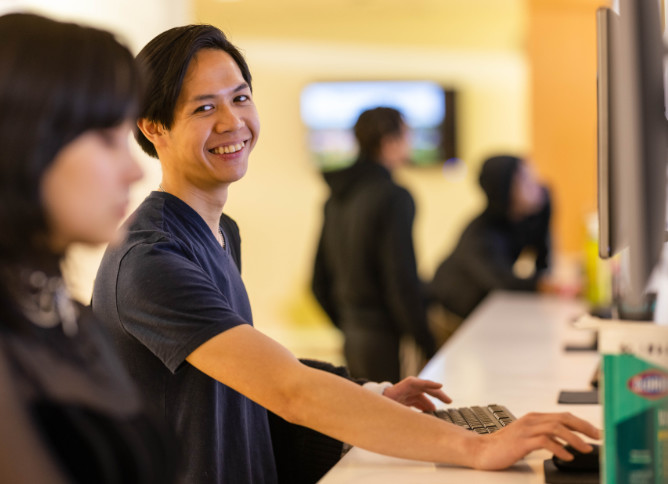 As your community college, we serve students from various backgrounds. We aim to make the application process as easy and as clear as possible for everyone.
We can help you get started on a degree or certificate.
Applying to Oakton is fast and easy
.
Your first step before you begin your studies is filling out an admission application and completing your enrollment process.
Get Started at Oakton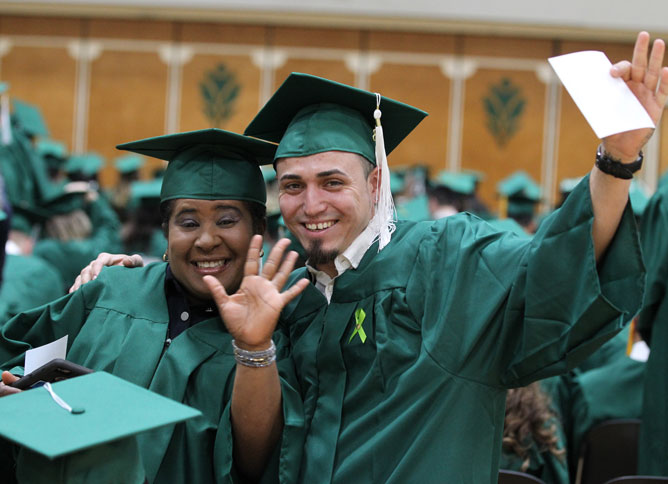 Meet Your Faculty and Experts
Global Business courses are taught by a team of talented instructors with distinguished academic and professional backgrounds. To ensure the quality of the curriculum and your education, the Global Business department is overseen by an expert panel of advisors.
Tracy Fulce
Chair of Business
Professor of Business
B.A. Michigan State University
M.B.A. Baker College
tfulce@oakton.edu
847.376.7803, Skokie
Office: B216, Skokie
Lisa  Cherivtch
Coordinator Global Business
Professor of Business
B.S. Northern Illinois University
M.B.A. DePaul University
lcherivt@oakton.edu
847.376.7123
Office: 3604, Des Plaines
David Lewis
Associate Professor of Business
dlewis@oakton.edu
847.635.1917
Office: 3604, Des Plaines
Meet our part time faculty:
Temecia Fortson
Lecturer
B.S. Northeastern Illinois University
M.B.A. Keller Graduate School of Management
tfortson@oakton.edu
847.635.1910
Office: B206, Skokie
Ruben Howard II
Lecturer
B.S. Jackson State University
M.S. Texas Southern University
M.S.B.A. Texas A&M University
Ph.D. Capella University
rhoward@oakton.edu
847.635.1807
Office: B104, Skokie
Lisa Ward
Lecturer
A.A.S. Harrison College
B.B.A. Northwood University
M.B.A. University of Phoenix
Ph.D. Northcentral University
lward@oakton.edu
847.635.1910
Office: B206, Skokie
Graziano Berto
Owner
Carlucci Rosemont
Robyn Wall Berto
Owner
Kolon and Associates
Raymond Camosy
Camosy Construction
Robert Chakrabarty
Account Director
Taproot Foundation
Jim Coates
IUOE Local 399 ETF
Training Fund Administrator
Dr. Jerry Field
Executive VP J.B. Burling Group Ltd.
Joseph Gurreri
Founding Principal/Innov Consult
Rand Hass
President
Medusa Consulting Group
Cynthia Morgan
Shift 2 Green
Pres-CEO
Richard Paullin
Executive Director
International Trade Assoc. of Greater Chicago
Steven Schumacher
Director Corporate HR
Sears
Brian Simek
Senior Manager Fleet Repair Services
Wheels Inc.