Law enforcement and criminal justice professionals are always in high demand. With a degree in this field you can pursue careers such as police officers, special agents, juvenile officers, security officers, state troopers, court bailiffs, private detectives, probation officers, investigators, inspectors and corrections officers. When well-trained and well-educated people are in these roles, it helps to create a safer and stronger community.
If you're interested in beginning a career in this field, then Oakton's Law Enforcement and Criminal Justice program will not only get you started but also help you stand out and develop special key skills that you'll be able to put to work in your career.
If you are currently a law enforcement professional, our program can help you to increase your proficiency and potentially open up new opportunities for career advancement.
We offer an Associate in Applied Science (A.A.S.) degree as well as an Associate in Arts (A.A.) degree pathway. We also offer a multi-disciplinary certificate in Mental Health and Crisis Response for Public Safety. Learn more in our course catalog.
Oakton has extensive experience training law enforcement and criminal justice professionals, and we're recognized as leaders and innovators in the field. Our faculty have extensive training and experience in the law enforcement and criminal justice field. That knowledge and experience are shared with you so your education and career goal can be achieved.
So if you're ready to begin developing the skills and knowledge that can lead to an exciting career and you want to make a difference in your community, then this program is for you.
Degrees and Certificates
We offer multiple curriculum paths for those interested in Law Enforcement and Criminal Justice. Our courses are acceptable for transfer to baccalaureate programs in criminal justice, law enforcement or related areas. If you're considering transferring, consult with the Office of Advising, Transitions and Student Success. Oakton's career and technical education programs that result in a certification meet the educational requirements for the state of Illinois.
In our Law Enforcement and Criminal Justice program you will learn how to identify and explain the function of law enforcement agencies, the courts and the jails and prisons, articulate the most significant constitutional amendments that have a direct effect on the day-to-day functioning of anyone working in the criminal justice system.
You will be able to describe the elements of the most often encountered laws in the Illinois Compiled Statutes that police officers use and explain the impact of the Community Policing/Problem Solving model has in current and future law enforcement practices.
This certificate provides students with practical hands on experience in the proper techniques of identifying, processing, collecting, and preserving physical evidence associated with crime scenes. The instruction focuses on the understanding of the criminal justice field, the investigative process, criminal law, and the legal aspects of handling evidence and recovered property.
This 18 credit-hour certificate program is designed to serve the needs of individuals who want the core education the Law Enforcement and Criminal Justice program offers. Upon completion, students will be prepared and certified to seek entry level employment positions in the private security field, which include but are not limited to: security officers, loss prevention officers, private inspectors, and private detectives.
Licensure Requirements: Each state and territory has different licensure and certification requirements. Oakton has researched and/or contacted state licensing authorities to confirm that the program meets the educational requirements leading to professional licensure.  Other licensure requirements may include professional certification exams, background checks, years of work experience, fingerprinting, etc.
Licensure information is reviewed and updated on this site in June of each year. Licensure information is reviewed and updated on this site in June of each year. As of June 1, 2023, we have determined that individuals that successfully complete Oakton's Private Security Guard Program curriculum:
Meets the education requirements leading to licensure/certification in these states and U.S. Territories: Illinois
Does NOT meet the education requirements For licensure/certification in these states and U.S. Territories: Alabama, Alaska, American Samoa, Arizona, Arkansas, California, Colorado, Connecticut, Delaware, District of Columbia, Florida, Georgia, Guam, Hawaii, Idaho, Indiana, Iowa, Kansas, Kentucky, Louisiana, Maine, Maryland, Massachusetts, Michigan, Minnesota, Mississippi, Missouri, Montana, Nebraska, Nevada, New Hampshire, New Jersey, New Mexico, New York, North Carolina, North Dakota, Northern Mariana Islands, Ohio, Oklahoma, Oregon, Pennsylvania, Puerto Rico, Rhode Island, South Carolina, South Dakota, Tennessee, Texas, U.S. Virgin Islands, Utah, Vermont, Virginia, Washington, West Virginia, Wisconsin, Wyoming
If you intend to practice in any state other than Illinois, you should contact the appropriate licensing agency to independently verify whether Oakton's program satisfies the educational requirements for licensure in a particular state before beginning Oakton's program. Be aware that state licensure requirements may change from time-to-time and that states may have conditions for licensure in addition to educational requirements.
This information is provided to meet the Disclosure Requirements for Academic Programs Leading to Professional Licensure or Certification.
What's Next?
We are glad you are considering attending Oakton College. No matter where you are in your decision-making process, we are here to help you with your next steps. Whether you're ready to apply now, need information on paying for college or have questions and want to contact someone, we're here to help.
Enrolling at Oakton College can save you thousands of dollars and help you earn more over the course of your career. Our tuition is among the lowest in the region, and we offer many ways to bring your costs down even more.

99 percent of Oakton students graduate without debt.

To help you get there, you can apply for a scholarship, which you don't have to pay back. We award $12 million in scholarships annually. Financial Aid includes grants, loans, and other forms of financial assistance that can reduce your costs of attending college.

We offer payment options that give you control over how you pay. Pay all at once or spread your payments over the course of the semester.

Learn more about your options for paying for your education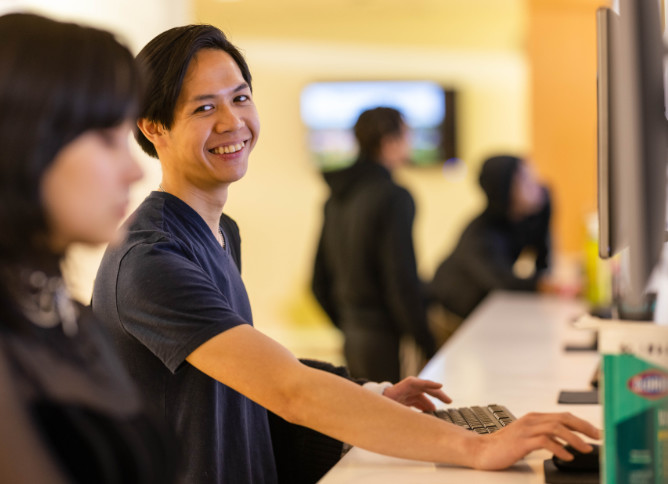 As your community college, we serve students from various backgrounds. We aim to make the application process as easy and as clear as possible for everyone.
We can help you get started on a degree or certificate.
Applying to Oakton is fast and easy
.
Your first step before you begin your studies is filling out an admission application and completing your enrollment process.
Get Started at Oakton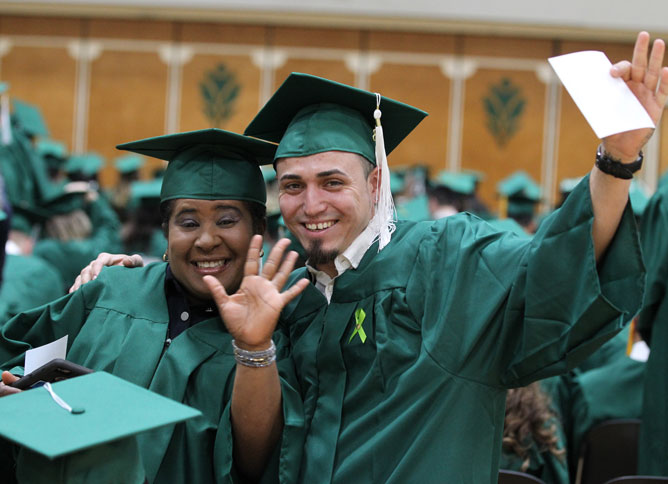 Meet Your Faculty and Experts
Oakton's law enforcement and criminal justice faculty is comprised of highly knowledgeable and experienced professors and lecturers. The Law Enforcement and Criminal Justice program curriculum is overseen by an expert advisory committee made up of police officers, lawyers and community leaders.
James Humenik, Chair
Associate Professor
B.A. Eastern Illinois University
M.P.A. Governors State University
jhumenik@oakton.edu
847.635.1948
Office: 2152, Des Plaines
Louis Martinez
Associate Professor
lmartinez@oakton.edu
847.635.1966
Office: 2725, Des Plaines
Meet our part-time faculty:
Jona Goldschmidt
Lecturer
B.S. University of Illinois-Urbana
J.D. DePaul University-College of Law
Ph.D. Arizona State University
LLM University of Arizona-Rogers College of Law
jgoldschmidt@oakton.edu
847.635.1910
Michael Hood
Lecturer
B.A. University of Illinois-Urbana
J.D. DePaul University-College of Law
LLM J.A.G. School of the Army, Virginia
mhood@oakton.edu
847.635.1910
Marc Hornstein
Lecturer
A.A.S. Oakton College
B.S. Northeastern Illinois University
M.S. Lewis University
mhornste@oakton.edu
847.635-1910
Office: B206, Skokie
Sharon Kanter
Lecturer
B.A. University of Illinois Urbana-Champaign
J.D. University of Illinois Urbana-Champaign
skanter@oakton.edu
847.635.1910
Office: B206, Skokie
Christopher Lacina
Lecturer
B.A. Governors State University
M.A. Governors State University
clacina@oakton.edu
847.635.1910
Office: B206, Skokie
Mark Misek
Lecturer
B.A. Western Illinois University
M.P.A. Governors State University
mmisek@oakton.edu
847.635.1910
Office: B206, Skokie
Brian Rust
Lecturer
B.A. Augustana College
M.B.A. National-Louis University
brust@oakton.edu
847.635.1910
Office: B206, Skokie
Diann Sheridan
Lecturer
B.S. University of Illinois Urbana-Champaign
J.D. Loyola University
sheridan@oakton.edu
847.635.1910
Office: B206, Skokie
Amanda Wright
Lecturer
B.S. Illinois State University
M.Ed. National Louis University
awright@oakton.edu
847.635.1910
Office: B206, Skokie
William Bonaguidi
Deputy Chief
Highland Park Police Department

Ralph Guderian
Attorney at Law
Ribbeck Law Chartered

Jarlath Heveran
Police Detective
Forest Park Police Department

Jeff Hoffmann
Chief of Police
Oakton College

Michael Hood
Judge
2nd District Cook County

Marc Hornstein
Chief of Police
Winnetka Police Department

Edward Mogul
Professor Emeritus, City Colleges of Chicago
Board Member Illinois Academy of Criminology

Tyler Parsons
Oakton LAE Student/ Alumni


Ex-officio Members:

Marc Battista
AVP Workforce Education/Dean of Business & Career Technologies
Oakton College
James Humenik
Oakton LAE Program Chair/Professor
Oakton College
Louis Martinez
Oakton LAE Program Professor
Oakton College