Paralegals play a key role in the practice of law. They provide invaluable assistance to attorneys and lawyers, helping them prepare for trials and hearings, developing important documentation and paperwork, and communicating with clients. Paralegals' work is essential for lawyers and their clients, and as such, they are in high demand, making this an excellent career path for those interested in legal work without having to spend years in law school. Though paralegals are not permitted to practice law without the direct supervision of a licensed attorney or represent clients in court, as a paralegal, you can play a variety of roles in legal settings.
Oakton's Paralegal Studies Program can get you started in this career or upgrade your skills so you can pursue new opportunities.
In our paralegal courses, you will take on coursework designed to prepare you for roles in a variety of legal settings such as law, business or government offices. You can pursue an associate in applied science (A.A.S.) degree in paralegal studies or a paralegal studies certificate. The paralegal studies certificate is intended for students who have already successfully completed an Associate of Arts or Bachelor of Arts degree.
Our program is approved by the American Bar Association (ABA).
Degree and Certificate
Our Paralegal Studies Program offers the A.A.S. Degree in paralegal studies, requiring 60 semester credit hours of paralegal studies courses and general education courses.
Our Paralegal Studies certificate requires 24 semester credit hours of strictly paralegal courses.
What's Next?
We are glad you are considering attending Oakton College. No matter where you are in your decision-making process, we are here to help you with your next steps. Whether you're ready to apply now, need information on paying for college or have questions and want to contact someone, we're here to help.
Enrolling at Oakton College can save you thousands of dollars and help you earn more over the course of your career. Our tuition is among the lowest in the region, and we offer many ways to bring your costs down even more.

99 percent of Oakton students graduate without debt.

To help you get there, you can apply for a scholarship, which you don't have to pay back. We award $12 million in scholarships annually. Financial Aid includes grants, loans, and other forms of financial assistance that can reduce your costs of attending college.

We offer payment options that give you control over how you pay. Pay all at once or spread your payments over the course of the semester.

Learn more about your options for paying for your education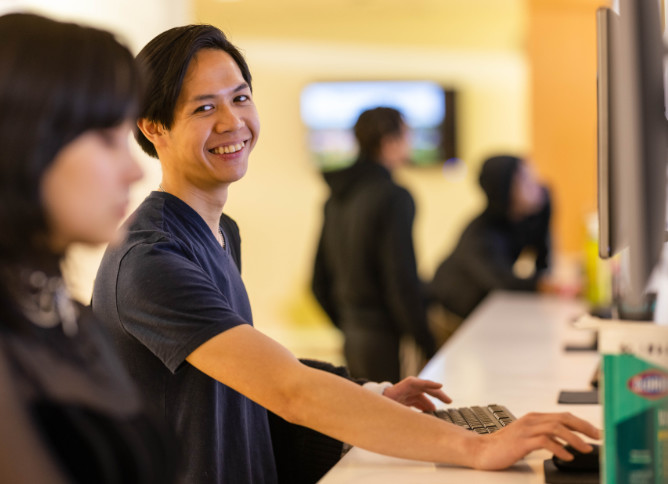 As your community college, we serve students from various backgrounds. We aim to make the application process as easy and as clear as possible for everyone.
We can help you get started on a degree or certificate.
Applying to Oakton is fast and easy
.
Your first step before you begin your studies is filling out an admission application and completing your enrollment process.
Get Started at Oakton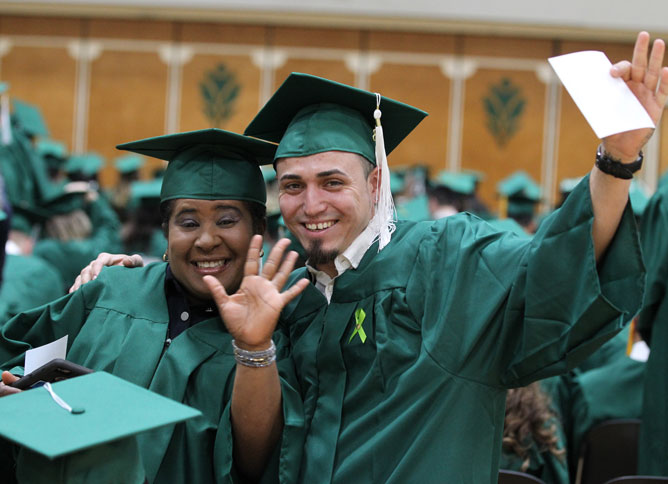 Meet Your Faculty and Experts
Oakton's professors and lecturers are experts in their fields with advanced degrees and years of real-world experience. 

In addition to classroom learning, students receive support from our panel of expert advisors.
Ashley Jackson
Associate Professor of Paralegal Studies
B.S. University of Southern California
J.D. Boston University School of Law
ajackson@oakton.edu
847.635.1477
Office: B220, Skokie
Merilee K. Slipenko, Esq.
Professor of Paralegal Studies
B.A. Loyola University of Chicago
M.Ed. Loyola University of Chicago
M.A. Dominican University
M.S. Dominican University
J.D. The John Marshall Law School
slipenko@oakton.edu
847-376-7809
Office: B212, Skokie
Meet our part time faculty:
Patricia Cintron-Bastin
Lecturer
B.A. DePaul University
J.D. Valparaiso University
pcintron@oakton.edu
847.635.1910
Office: B206, Skokie
Samantha B. Myers
Lecturer
Certificate Oakton College
A.A.S. William Rainey Harper College
B.S. Kaplan University
Executive J.D. Concord Law School
smyers@oakton.edu
847.635.1910
Office: B206, Skokie
Samantha Sindles
Lecturer
B.A. Northwestern University
J.D. DePaul University School of Law
ssindles@oakton.edu
847.635.1910
Office: B206, Skokie
Larry Cohen
Attorney
Cohen & Assoc.

Farren, Nicole
Family Advocate Student Alumni
Early Head Start of Goodwill Industries of Chesapeake, Inc

Gonzales, Alexis
Paralegal
Alliance Title Corporation

Lembessis, Maria
Counselor
Law Offices of M. Lembessis

Tanner, Bryn
Sr. Paralegal
CVS Health

Mitchell Witkov
Reference Librarian
Cook County Law Library

Zaia, Zaia
Real Estate Paralegal
DKM&O Attorneys

Ex-Officio Members:

Marc Battista
AVP of Workforce Ed/Dean of B&CT Division
Oakton College

Mitch Mancione
Program Coordinator
Oakton College

Merilee Slipenko
Full-time Faculty
Oakton College