When a person visits a hospital or emergency room, chances are good that they will interact with a patient care technician (PCT). These essential caregivers work under the supervision of a nurse and larger care team to help patients in a variety of ways. PCTs support the patient emotionally and guide them through their experience. They also take vitals, obtain specimens, monitor patients' conditions, and give updates to the broader care team.

After completing Oakton's PCT certificate, you will be eligible for entry-level positions in a wide range of settings that require hands-on care such as:
Hospitals
Rehabilitation clinics
Skilled nursing facilities
Home care agencies
Oakton's patient care technician certificate program includes excellent clinical placement. The hands-on training you will receive in the field will expose you to a variety of experiences and prepare you for your certification exam. Oakton is well-known in the region and many alumni work in local hospitals and healthcare facilities.
A Great First Step into Health Care
You can start in the PCT program to explore your interests and see if the medical field is right for you. The PCT certificate can be the first step for medical professionals into other jobs such as phlebotomist, nurse, medical laboratory technician, medical assistant, or physician assistant.
Certificate
Students who complete the PCT Certificate are eligible to take the National Healthcare Workers Association (NHCWA) Patient Care Technician Exam. Starting as a PCT provides a pathway to other health careers including phlebotomist, medical assistant, medical laboratory technician, and nursing. This certificate can be completed in one semester.
What's Next?
We are glad you are considering attending Oakton College. No matter where you are in your decision-making process, we are here to help you with your next steps. Whether you're ready to apply now, need information on paying for college or have questions and want to contact someone, we're here to help.
Enrolling at Oakton College can save you thousands of dollars and help you earn more over the course of your career. Our tuition is among the lowest in the region, and we offer many ways to bring your costs down even more.

99 percent of Oakton students graduate without debt.

To help you get there, you can apply for a scholarship, which you don't have to pay back. We award $12 million in scholarships annually. Financial Aid includes grants, loans, and other forms of financial assistance that can reduce your costs of attending college.

We offer payment options that give you control over how you pay. Pay all at once or spread your payments over the course of the semester.

Learn more about your options for paying for your education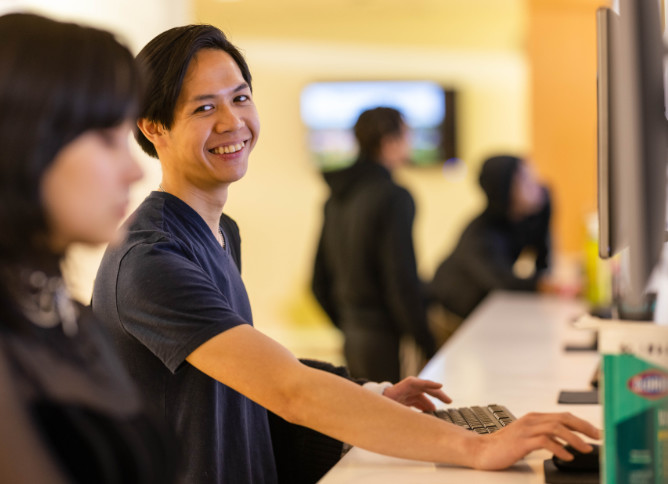 As your community college, we serve students from various backgrounds. We aim to make the application process as easy and as clear as possible for everyone.
We can help you get started on a degree or certificate.
Applying to Oakton is fast and easy
.
Your first step before you begin your studies is filling out an admission application and completing your enrollment process.
Get Started at Oakton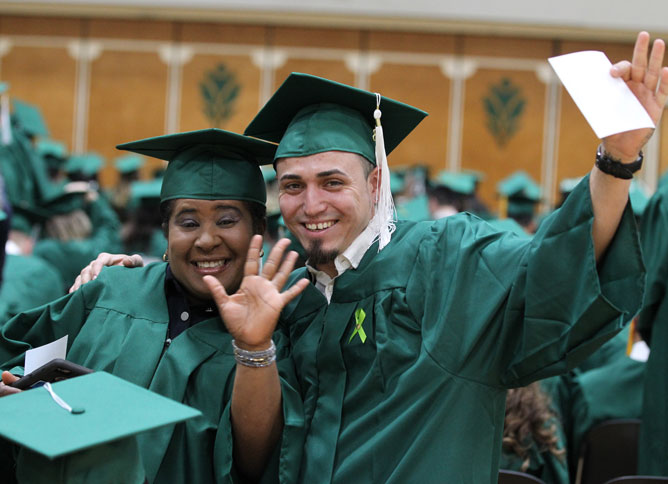 What You Need to Know
A reading placement of EGL 089 or EGL 095 and complete an interview with program faculty or advising specialist/advisor to discuss requirements for Illinois Nurse Assistant/Home Health Aide Competency Exam, clinical requirements and Essential Skills Required of a Patient Care Technician
Students are required to submit results of a current and complete physical examination.
Prior to the first day of class, students are required to complete a Criminal Background Check and have no disqualifying convictions.
Health Career curricula are governed by specific objectives, rules and regulations formulated by the College, accrediting bodies and participating clinical facilities. Students should familiarize themselves with these standards. Students should also be aware that failure to maintain satisfactory progress in the course may significantly delay completion of the curriculum or may result in the student being dropped from the curriculum. Each student's right to participate in the clinical portion of the curriculum is also contingent upon compliance with the rules of the clinical facility. The clinical facility has sole discretion to determine when its rules have been violated.

Clinical placements require a health assessment, certain immunizations, yearly flu vaccine and health insurance. Students must successfully pass skills assessment prior to attending clinicals. The requirements represent an additional cost to the student.
This is a limited enrollment health care program. For additional information, contact a health career advisor at healthcareeradvising@oakton.edu.
Students can waive official high school transcripts. However, you should still submit official high school transcripts if you apply for financial aid.
New students should apply online at oakton.edu/apply. Current Oakton students should apply through their myOakton account.
View your Admission Checklist. Your New Student Portal includes Admission Checklist and next steps.
Submit admission documents, including transcripts (high school, college, AP, military) and proof of residency.
Complete the minimum requirements for admission.
Complete an interview. The application process must be completed prior to an interview.
Clinical placements require a health assessment, certain immunizations, yearly flu vaccine, criminal background check, specific skill certification (i.e., CPR). Clinical placements may require substance abuse testing and health insurance. These requirements represent an additional cost to the student.
Meet Your Faculty and Experts
Oakton's professors and lecturers are experts in their fields with advanced degrees and years of real-world experience. 

In addition to classroom learning, students receive support from our panel of expert advisors.
Chair
Donna Dickson, Professor Basic Nursing Assistant Training,
Chair of Patient Care Technician
ddickson@oakton.edu
847-376-7688
Lina Jacob
Administrative Fellow
NorthShore University Health System
Ljacob@northshore.org

Mary Meyer
Manager, Nursing Professional Development & Research
NorthShore University Health System
2100 Pfingsten Road
Glenview, IL 60026

Barbara Miller
Vice President, Department of Nursing
NorthShore University Health System
Evanston Hospital
2650 Ridge Avenue
Evanston, IL 60201


Ex-Officio Members

May Alimboyoguen
Dean of Health Careers
Oakton Community College
malimboyoguen@oakton.edu
847-376-7053

Donna Dickson
Professor, Basic Nursing Assistant Training
Chair, Patient Care Technician
ddickson@oakton.edu
847-376-7688

Antoinette Maglione
Professor of Nursing
Oakton Community College
tsolans@oakton.edu
847-376-7157

Jhosa Pagulayan
Chair, Professor, Basic Nursing Assistant Training
Oakton Community College
jpagulay@oakton.edu
847-376-7642

Debbie Schiltz
Assistant Professor, Nursing
Oakton Community College
847-376-7259
dschiltz@oakton.edu

Ruth Williams
Assistant Vice President for Academic Affairs/Dean of Curriculum and Instruction
Oakton Community College
rwilliam@oakton.edu
847-635-1862
Frequently Asked Questions
Although the daily work is similar, the Patient Care Technician has several additional skills compared to the certified nursing assistant (CNA). The PCT has technical skills in phlebotomy (drawing blood) and electrocardiogram (ECG or EKG heart monitoring tests). The PCT program is 16 credits; the program for CNAs, our Basic Nurse Assistant Training certificate, is 8 credits.
EMSI labor market data includes PCTs in the CNA data. Some job postings interchange CNA and PCT but Patient Care Technicians are able to do more than a CNA because they also gain technical skills in phlebotomy and ECG. Many of the job postings in Chicagoland hospitals clearly distinguish PCTs from CNAs. The pay range for PCTs based on job postings is between $18.00-$22.00/hour. All of the major healthcare providers in Oakton's district and in the Chicagoland area are hiring PCTs.
Clinical placement requires a health assessment, certain immunizations, flu and COVID vaccination, criminal background check and health insurance. The requirements may represent additional costs to the student. Students who refuse a criminal background check will not be considered "clear" and will not be authorized to participate in the clinical component of the program, necessitating withdrawal from the program at that time. Individual results of student background check are considered confidential.
Those students who pass the certified nursing assistant competency exam, and a criminal background check will be entered as Certified Nursing Assistants on the Health Care Worker Registry. Students who complete the PCT Certificate are eligible to take the National Healthcare Workers Association (NHCWA) Patient Care Technician Exam.