In any field, communication is key. Whether that means engaging with customers, delivering instructions to fellow workers or presenting key info to supervisors, being able to effectively write and speak about complex topics is a valuable skill, and offers a wealth of career opportunities.
Technical communication is prized in many fields, including software development, engineering, manufacturing, health care, instructional design, marketing, and many other areas in business and industry. Many employers in these areas seek out and hire talented people specifically to oversee and execute communications. If that kind of career appeals to you, then Oakton's Technical Communication program is for you.
We offer technical communication courses covering a variety of subjects, including computer applications for business, speech, management, English and more. You'll learn key writing skills—from creating effective memos, letters, and reports to crafting Web text and producing scientific documents—as well an overview of important knowledge for your chosen field.
You can learn more about the courses and paths offered on the Technical Communications page of the course catalog.
Certificates
The Technical Communication Certificate is designed for people with experience and/or education in specific fields who wish to improve their technical communication skills. Students will learn technical writing skills and apply them to a chosen career area. Fields in which technical information is conveyed include software development, engineering, manufacturing, health care, instructional design, marketing, and many other areas in business and industry.
What's Next?
We are glad you are considering attending Oakton College. No matter where you are in your decision-making process, we are here to help you with your next steps. Whether you're ready to apply now, need information on paying for college or have questions and want to contact someone, we're here to help.
Enrolling at Oakton College can save you thousands of dollars and help you earn more over the course of your career. Our tuition is among the lowest in the region, and we offer many ways to bring your costs down even more.

99 percent of Oakton students graduate without debt.

To help you get there, you can apply for a scholarship, which you don't have to pay back. We award $12 million in scholarships annually. Financial Aid includes grants, loans, and other forms of financial assistance that can reduce your costs of attending college.

We offer payment options that give you control over how you pay. Pay all at once or spread your payments over the course of the semester.

Learn more about your options for paying for your education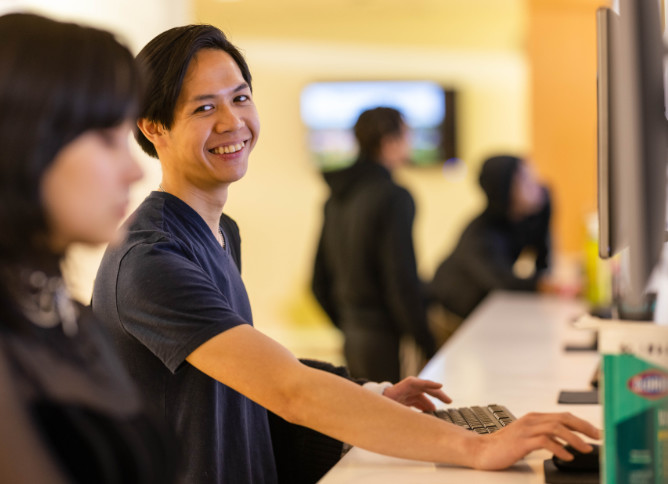 As your community college, we serve students from various backgrounds. We aim to make the application process as easy and as clear as possible for everyone.
We can help you get started on a degree or certificate.
Applying to Oakton is fast and easy
.
Your first step before you begin your studies is filling out an admission application and completing your enrollment process.
Get Started at Oakton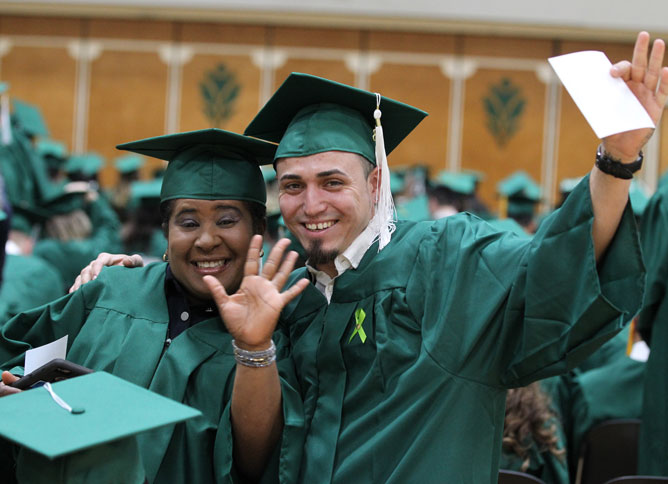 Meet Your Faculty and Experts
Oakton's professors and lecturers are experts in their fields with advanced degrees and years of real-world experience. 

In addition to classroom learning, students receive support from our panel of expert advisors.
Johnson, Scott
Professor of English
Coordinator, Business & Technical Writing
B.A. Furman University
M.A. University of Tennessee, Knoxville
Ph.D. (ABD) University of Tennessee, Knoxville
sjohnson@oakton.edu
847.376.7286
Office: 2556, Des Plaines
Mauritzen, Michael
Assistant Professor of English
Coordinator, Great Books
B.A. Eastern Illinois University
M.A. Purdue University
Ph.D. Purdue University
mmauritz@oakton.edu
847.376.7292
Office: 2753, Des Plaines
Sloan, Philip
Associate Professor of English
B.A. Michigan State University
M.A. Carleton University
M.A.T. Wayne State University
Ph.D. Kent State University
psloan@oakton.edu
847.376-7105
Office: 2739, Des Plaines
Meet our part-time faculty
McNett, Michael
Lecturer
B.A. University of Illinois, Champaign
M.A. Northwestern University
mmcnett@oakton.edu
Gene Haring
Design, Marketing & Writing for Business
Haring & Associates

Janet Spector-Bishop
Director of Communications
East Maine School Dist. 63

Larry Starzec
Professor of English
College of Lake County

Lynne Stiefel
Communications Director (Retired)
Village of Glenview

Ex-Officio Members

Scott Johnson
Professor of English
Coordinator, Technical Communication
Oakton College

Linda Korbel
Dean of Liberal Arts
Oakton College