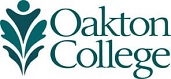 Before registering, take the following four Northstar Literacy Assessments: 
Basic Computer Skills
Internet Basics
Microsoft Excel
Microsoft Word
Select: Test Your Digital Literacy "Take an Assessment"
Select the first assessment: Basic Computer Skills
To pass the assessment, you must achieve a score of 85%. When you achieve a score of 85% or better, you have an option to select to "claim your badge." Select Claim Badge.
Submit your email address and select Claim Badge.
Go to your email to open the email from noreplay@badgr.com
Select "Go to Account" and create an account.
In the account, you will find the badges that you've earned.After achieving a badge for all four assessments, "add a collection" to your Backpack.
Select "Add Collection" and give your collection a title: First Name. Last Name Oakton
Add a description: Contact Tracer and select "Add Badges." Select your four badges and "apply."
Make your collection "public" by switching the toggle to blue. Select Share Collection. Copy the link.
Now that you have completed the assessments and copied your share collection link, you can register for the course at oaktonce.eventbrite.com. Select the ticket button and paste the collection link when prompted on the registration form.