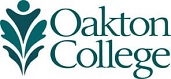 Current Sessions are Closed
Due to the high level of interest from across the state, all current sections are now full. Please watch this page for updates on additional sections.

If you would like to be contacted about upcoming sessions, please complete the form at bottom of this page.
---
A Career with an Impact!
Explore our completely self-paced online course and learn the key skills needed to become a public health contact tracer. This noncredit course has been aligned with the Center for Disease Control (CDC) training guidelines for contact tracers.
Why Become a Contact Tracer?
Preliminary information from the state and federal level suggest that more than 100,000 contact tracers are needed immediately to help slow the spread of COVID-19.

Contact tracers work from the safety of their own homes using their cell phone and internet connection to help health professionals discover who has the virus, who they have been in contact with, how the virus is spreading, and how to prevent it.
What you will learn
Designed with flexibility in mind, students will navigate pre-recorded video lectures, discussion boards, quizzes, exams and case studies.
In our robust curriculum you will:
Discuss interpersonal skills and cross-cultural communication
Deepen technology proficiency
Explore health inequities and disparities, protecting health information, the role of health communication in disease prevention
Why Oakton's Contact Tracer Program
This accelerated course is completely online and can be accessible by computer or your smartphone. This course can be completed in as little as three weeks, but students will have up to four weeks if needed.
You will experience:
Opportunity for credit-for-prior learning
Entry point to a health careers educational pathway in Oakton's credit programs
Enhanced learning via cohort discussions
Instructional support from qualified instructors throughout the course
Organized self-paced program
Learning opportunities that cater to different learning styles
Embedded learning assessments
Program design using research-based best practices
If you are interested in learning about other online, job-ready certificates that can be completed in 4 weeks to 6 months, this fall, visit oakton.edu/adults.
If you have questions about how to enroll in our credit programs visit oakton.edu/admission and live chat with our admission office or email admission@oakton.edu.
---
Classes are added on a rolling basis per demand. Available dates are noted when you register on Eventbrite.
Fee: FREE
This program is offered at no charge due to the generous support of the Oakton Educational Foundation and other charitable partners. (Students who have already enrolled in this program will be contacted.)
---
Next Steps to Register
Visit Oakton's digital literacy assessment page to complete the Basic Computer, Internet Basics, Microsoft Excel, and Using Email assessments. A report will be sent to the College upon completion.
Follow all the steps to register (see Registration). 
For more information, email continuingeducation@oakton.edu.
---
Complete this form to be contacted about upcoming Contract Tracer sessions.
All fields are required