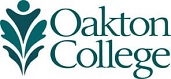 The 19-semester-hour Environmental Studies Concentration (ESC) provides an interdisciplinary framework that promotes understanding of humanity's impact on the natural environment and how the natural environment impacts human development; a critical appreciation of the importance of sustainability; and the central importance of integrating the work of the natural sciences,  the social sciences, and the humanities for a holistic and meaningful understanding of any environmental issue or problem.The disciplinary approaches of the natural and social sciences, as well as the humanities, are all essential to a full appreciation of the relationships between human systems and natural systems and any attempt to think critically and productively about how to best meet current environmental challenges.
The Environmental Studies Concentration prepares students for transfer into a variety of majors dealing with the environment, such as sustainability; environmental philosophy, law, and policy; environmental art and literature; environmental engineering and chemistry; conservation biology and natural resource management; and environmental journalism.
Most courses in the concentration meet the general education requirements and have IAI transfer codes. However, students should consult with the environmental studies coordinator to ensure that they are taking the necessary courses in each general education area and are not taking more than one course with the same IAI number.
Students meeting the requirements for the Environmental Studies Concentration will have a notation added to their transcript indicating successful completion. In order to receive this designation, students must complete an Environmental Studies Concentration completion form and meet with the environmental studies coordinator.
For more information, contact ESC co-coordinators Paul Gulezian, Associate Professor of Biology, 847.376.7120, pgulezia@oakton.edu, or Marian Staats, Professor of English, 847.376.7103, mstaats@oakton.edu.