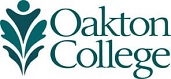 Oakton belongs to the Illinois Consortium for International Studies and Programs (ICISP). Through ICISP, Oakton is able to offer the following programs:
2-Week Professional Exchange (open to full-time faculty, professional staff & administrators)
International Teaching Opportunities (open to full-time faculty) England / Spain / Ireland
Study Abroad Faculty Escorts (open to part-time and full-time faculty)
Oakton offers internal opportunities for professional development.
Develop an international short-term field study course.
Develop a global studies course or section.
Lead and participate in a global studies reading group.
Receive financial support to attend a global studies workshop or conference.
For more information, contact Katherine Schuster, Ph.D., Global Studies Coordinator, schuster@oakton.edu, 847-376-7118.
Past Projects
Indigenous Voices at the Frontier of a Globalized World: Bolivia and Peru
Fulbright Hays Group Projects Abroad Program, Summer 2015 
Led by Oakton Community College
In Search of Gandhi's India:
Teaching and Learning Non-Violence in a Globalized World
Fulbright Hays Group Projects Abroad Program, Summer 2008
Led by Oakton Community College
Global Legacies of Non-Violence:
From Mahatma Gandhi to Martin Luther King, Jr.
In remembrance of the 60th anniversary of the death of Mahatma Gandhi and the 40th anniversary of the death of Martin Luther King, Oakton hosted this academic conference, April 17-18, 2008