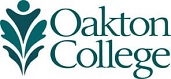 Fulbright Hays Group Projects Abroad Program Grant
Indigenous Voices at the Frontier of a Globalized World: Bolivia and Peru
Teaching and Learning Non-violence in a Globalized World
Fulbright Hays Group Projects Abroad Program, Summer 2008
Led by Oakton Community College
In July 2008, 14 professors and high school teachers from Illinois participated in a 5 week seminar in India, funded by a Fulbright Hays Group Projects Abroad grant. This site chronicles their experiences in India, as well as their preparation for the journey, and their post-seminar activities and projects.
Educators should feel free to utilize any of the curriculum development project ideas in their classrooms. The links and events pages will also be consistently updated with information on Peace Studies, non-violence, and general information on India for use in schools and colleges.
Pre- and Post- Departure Activities
"Global Legacies of Non-Violence: From Mahatma Gandhi to Martin Luther King, Jr."
April 17-18, 2008
2-day conference, hosted by Oakton Community College, open to all area high school, college and university educators, students, and community members.
Peace Studies Curriculum Development Retreat
Loyola University - Chicago
February 7th, 2009
Reading List
December
Parekh, Bhikhu. Gandhi: A Very Short Introduction. Oxford University Press, 2001.
January
Gandhi, M.K. Hind Swaraj and Other Writings. Ed. Anthony Parel. Cambridge University Press, 1997.
-----. An Autobiography: The Story of My Experiments with Truth.
February
Payne, Robert. The Life and Death of Mahatma Gandhi. 1969. New York : Konecky Konecky, 1998.
Nandy, Ashis. The Intimate Enemy: Loss and Recovery of Self Under Colonialism. 1983. In Exiled at Home. Oxford India Omnibus Edition. New Delhi: Oxford UP, 2005. (a second reading from this work is listed for April)
March
Nehru, Jawaralal. Discovery of India . 1946. New York : Penguin, 2004. (Selected Chapters)
Shiva, Vandana. India Divided: Diversity and Democracy Under Attack. New York : Seven Stories Press, 2005.
April
Kapur, Sudarshan.  Raising Up a Prophet:  The African-American Encounter with Gandhi.   Boston :  Beacon Press, 1992.
Rudolph, Lloyd I. and Susanne Hoeber. Postmodern Gandhi and Other Essays: Gandhi in the World and at Home. Chicago : U of Chicago P, 2006. (Selected Chapters TBA)
May
Raghuramaraju, A., ed. Debating Gandhi: A Reader. New Delhi: Oxford UP, 2006. (available at http://www.easternbookcorporation.com/)
Basham, A.L., "Traditional Influences on the Thought of Mahatma Gandhi," 19-45.

Guha, Ramchandra,"Mahatma Gandhi and the Environmental Movement," 223-239.

Kishwar, Madhu,"Gandhi on Women," 269-324.

Nagaraj, D.R., "Self-Purification versus Self-Respect: On the Roots of the Dalit Movement," 359-389.
June
Narayan, R.K. Waiting for the Mahatma. Chicago : U of Chicago P, 1981.
Also Recommended
Gandhi, M.K. The Collected Works of Mahatma Gandhi . Government of India http://www.gandhiserve.org/cwmg/cwmg.html
Biographies
Ashe, Geoffrey. Gandhi. 1969. New York : Stein and Day, 1980.
Fisher, Louis. Gandhi: His Life and Message for the World. 1951. New York HarperCollins, 1997.
Gandhi, Rajmohan. Gandhi: The Man, His People, and the Empire. Berkeley : U of California P, 2008. (Forthcoming)
Works about Gandhi and India
Lal, Vinay. "Gandhi, The Civilizational Crucible and the Future of Dissent." Futures. 31 (1999). Website Manas: http://www.sscnet.ucla.edu/southasia/History/Gandhi/ gandhi_civil_crucible.pdf
-----."Too Deep for Deep Ecology: Gandhi and the Ecological Vision of Life", in Hinduism and Ecology : The Intersection of Earth, Sky, and Water , eds. Christopher Key Chapple and Mary Evelyn Tucker ( Cambridge , Mass. : Harvard UP for Center for the Study of World Religions, Harvard University , 2000), pp. 183-212.
Nandy, Ashis. "Final Encounter: The Politics of the Assassination of Gandhi." In At the Edge of Psychology. 1983. In Exiled at Home. Oxford India Omnibus Edition. New Delhi: Oxford UP, 2005.
Read one particpant's blog
This link will take you to an unofficial page or a page outside of Oakton; any opinions expressed in the page are strictly those of the author and have not been reviewed, approved or endorsed by Oakton Community College.

*Navdanya
Following activities in Delhi , seminar participants will travel by train to the unique 20-acre organic farms of Navdanya at Ramgargh village in Dehradun in the northern state of Uttaranchal Pradesh. Here on the campus of Navdanya's Bija Vidyapeeth (The International College of Sustainable Living) in the beautiful Doon-valley, participants will engage in tutorials and dialogue on the topic of "Gandhi and Globalization," led by renowned scientist and environmentalist Vandana Shiva. Navdanya was founded in the mid-1980s as a women-led and gender-sensitive initiative to promote and provide direction to environmental activism and sustainable agriculture. Drawing on Gandhian concepts of swaraj (self-rule) and satyagraha (soul force), Navdanya is committed to the search for techniques of non-violent farming that protect the earth's biodiversity. Its contributions include the conservation of thousands of varieties of diverse and indigenous rice, grain and vegetable seeds and the establishment of 34 seed banks in 13 states in India; the training of farmers and students in the techniques of organic farming; legal efforts against corporations seeking patents on indigenous knowledge and natural varieties; and participation in global conferences on fair trade, sustainability and women's rights. Addressing such issues as rural poverty, farmers' rights, seed sovereignty, organic food and chemical-free farming, Navdanya has much to teach us about non-violent ways of living and cooperating with our natural environment. Tutorials at Navdanya are holistic. Participants will listen to presentations by Dr. Shiva and Dr. Satish Kumar, editor of the journal Resurgence , on such topics as "The Challenge of Globalization in India ," "The Agrarian Crisis in India , and on Navdanya's own commitment to a regeneration of Gandhian philosophy to non-violently address today's social problems. In addition to this intellectual engagement and dialogue, participants will have the opportunity to learn to live as a community and engage in best practices of sustainability, including cooking Navdanya's own organically grown food, gardening, composting, yoga.

** Samanvaya
SAMANVAYA has been trying to bring in to the world of modern youth, Gandhi, his ideas and perspectives. Towards the same Samanvaya has been organizing free reading sessions of Gandhi's seminal work 'Hind Swaraj' for the last few years. In Hind Swaraj, Gandhiji outlines the civilizational framework of Indian thought and goes on to explain issues and struggles on this foundation. Hind Swaraj offers a perspective on understanding Indian society and civilization and explores our interaction with the world. Samanvaya's course comes as a result of our reading sessions; based on Hind Swaraj, it attempts to provide a base to understand the problems that India as a nation faces today, and where it stands in the world arena. Samanvaya now designs and conducts regular SwaRaj programs and events. The SwaRaj programs are offered to educational institutions as a one-time orientation program, or integrated into their curriculum, and to development organizations as part of their organizational learning process. This promotes the precepts of Swaraj as an alternative to the prevalent paradigm, as well as facilitates and helps explore alternatives.

Select Speakers

Purushottam Agrawal, Ph.D. , Professor of Hindi Literature and Chairperson of the Center of Indian Languages, Jawaharlal Nehru University . Dr. Agrawal recently served as chief advisor (2003-2006) of the "peaceful Co-Existence in South Asia" project of the Aman Trust, Delhi , that dealt with the challenges and prospects of inter-community relations in the South Asian countries of India , Bangladesh , Nepal and Sri Lanka . He has served as a consultant to Oxfam , India 's "Violence Amelioration and Mitigation Project." Dr. Agrawal has written numerous articles and books, including the forthcoming Kabir Vani Sanklan , a collection and analysis of Kabir's poetry.

Rajni Bakshi holds an M.A. in Philosophy and currently works as a freelance journalist for numerous major Indian newspapers. Mr. Bakshi has most recently published the books, An Economics for Well-Being (2007) and Bapu Kuit: Journeys in Rediscovery of Gandhi (1998).

Dilip Chitre is a noted author, artist and documentary filmmaker. He has produced twenty-five books, several hundred drawings and paintings, one feature film and more than two dozen documentary films and videos over the past five decades. In this period he had received many national and international honors including the Sahitya Akademi Award (1994), the Sahitya Akademi Translation Prize (1994), the Bharatiya Bhasha Parishad Lifetime Achievement Award (2002), the Maharashtra Foundation, U.S.A. Lifetime Achievement Award (2004), the Prix Special du Jury of the Festival des Trois Continents, Nantes, France (1984), the National Film Development Corporation of India's Best Script Award (1982). He currently edits the quarterly journal New Quest and chairs the Sant Jnanadeva Adhyasan of the University of Pune .

G. N. (Ganesh Narayandas) Devi, Ph.D. , Professor, Humanities, Dhirubhai Ambani Institute of Information and Communication technology, Gandhinagar, and Honorary Director of the Adivasi Academy, Tejgadh. Dr. Devi has published many books, including Painted Words: Literature of Adivasis and Denotified Tribals (2002) and For a Nomad Called Thief (2006). He has founded and edited journals including Budhan: A Journal of Denotified and Nomadic Tribes (1998-2002) and Bol: A Children's Magazine (2005-present). Dr. Devi founded the Bhasha Research and Publication Center, the Adivasi Academy, the Denotified and nomadic tribes Rights Action Group, and the Himloka: Himalayan Studies Institute. He received a Fulbright Fellowship to Yale University in 1992.

Asghar Ali Engineer, holds a B.Sc. in Civil Engineering and an Honorary Doctorates of Literature from the University of Calcutta and the Islamic University, New Delhi . Dr. Engineer serves as Chairperson of the Centre for Study of Society and Secularism in Mumbai and is Director of the Institute of Islamic Studies in Mumbai. He has published 40 books on Islam, Muslim women's rights, and ethnic clashes in India and South Asia . He also is Editor of the Indian Journal of Secularism .

Kutub Jehan Kidwai holds a M.A. in Sociology and is Executive Director of the Center for Study of Society and Secularism in Mumbai. Ms. Kidwai is currently working on a project on Islamic Feminism and is actively involved in Center's interventions for communal harmony in general and awareness campaign for the rights of Muslim women in particular. She also serves as the Editor of the Muslim Women's newsletter published by the Institute of Islamic Studies , as well as Editor of the monthly, Islam and Modern Age . Ms. Kidwai recently published the book, Personal Law Reforms and Gender Empowerment (2006).

Madhu Purnima Kishwar , Professor and Director of the Indic Studies Project, Center for the Study of Developing Societies in Delhi . Ms. Kishwar is the Convener of a series of International Conferences on Religions and Cultures in the Indic Civilization. She is also Founder President of Manushi Sangathan, an organization committed to strengthening democratic rights and women's rights in India. She serves as Founding Editor of Manushi - A Journal About Women and Society , that has been continuously published since 1978. Ms. Kishwar has written numerous articles and books, including Deepening Democracy: Challenges of Governance and Globalization in India (2005) and Off the Beaten Track: Rethinking Gender Justice for Indian Women (1999).

Vinay Lal, Ph.D. , Associate Professor of History and Asian American Studies, University of California , Los Angeles . Dr. Lal is currently the Director of the University of California India Study Center in New Delhi . He received his doctorate in South Asian Languages and Civilizations from the University of Chicago . Dr. Lal has written many books, including Of Cricket, Guinness and Gandhi: Essays on Indian History and Culture (2005). He has written over fifty research and review articles, including "Intolerance for'hindu Tolerance': Hinduism, Religious Violence in Pre-Modern India and the Fate of a 'Modern" Discourse" (2006) and "Gandhi and the Social Sciences: Some Thoughts on the Categories of Dissent and Possible Futures" (2006).

Ashis Nandy, Ph.D., ICSSR National Fellow, Center for the Study of Developing Societies, Dehli. Dr. Nandy serves as the Chairperson of the Committee for Cultural Choices and Global Futures, Delhi . He has held: Woodrow Wilson Fellowship at the Woodrow Wilson International Center in Washington, DC (1988), Charles Wallace Fellowship in the Department of Politics at the University of Hull, UK (1990), Fellowship at the Institute for Advanced Studies in Humanities, University of Edinburgh (1991), UNESCO Professor at the Center for European Studies, University of Trier, Germany (1994), among many other positions. Dr. Nandy's many books include, An Ambiguous Journey to the City; the Village and Other Odd Ruins of the Self in the Indian Imagination (2001), and Bonfire of Creeds: The Essential Ashis Nandy (2004).

Dilip Simeon, Ph.D., is currently writing a book on the phenomenology of violence and ahimsa. Dr. Simeon served as the Director of the Aman trust (2002-2005) and as a Senior Research Fellow for Oxfam , India 's "Violence Amelioration and Mitigation Project" (1997-2002). He has written numerous articles on lobar, non-violence and political violence.

Shankar Ramaswami is a PhD candidate in the Department of Anthropology at the University of Chicago , and holds a bachelor's degree in economics from Harvard University . His dissertation focuses on the "Ethnography of Migrant Workers' Lives and Struggles in Delhi " an dhis most recent publications deal with male Hindu-Muslim relations in the labor force, and proletarian humor in contemporary industrial Delhi .

Gayatri Chatterjee is a faculty member at the Film & Television Institute of India in Pune, and is a scholar in contemporary Indian cinema. Fluent in Bengali, English, and Hindi, he also has conducted film courses at University Film Circle, Cine Montage and the Administrative Training Institute. He has been educated at the University of Calcutta and Alliance Francaise in Paris . He is author of the forthcoming Love & Cinema. In India and Sant Tukaram: Discursive Cinema during a period of Nationalism (in progress); and received the President's Gold Medal for the best book on Cinema for his book Awaara.