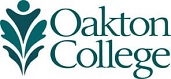 The following information was taken from Dr. Carson's Homepage. To read more, please visit: http://www.stanford.edu/~ccarson/
Dr. Clayborne Carson
Professor of History, Stanford University
Director, Martin Luther King, Jr., Research and Education Institute
Dr. Clayborne Carson has devoted his professional life to the study of Martin Luther King, Jr., and the movements King inspired. Since receiving his doctorate from UCLA in 1975, Dr. Carson has taught at Stanford University, where he is now professor of history and founding director of the Martin Luther King, Jr., Research and Education Institute. He has also been a visiting professor at American University, the University of California, Berkeley, and Emory University as well as a Fellow at the Center for the Advanced Study in the Behavioral Sciences at Stanford.
During his undergraduate years at UCLA, Dr. Carson participated in civil rights and antiwar protests, and many of his subsequent writings reflect his experiences by stressing the importance of grassroots political activity within the African-American freedom struggle. His first book, In Struggle: SNCC and the Black Awakening of the 1960s, remains the definitive history of the Student Nonviolent Coordinating Committee, the most dynamic and innovative civil rights organization. Published in 1981, In Struggle won the Organization of American Historians' Frederick Jackson Turner Award. His other publications include Malcolm X: The FBI File (1991). He is co-author of African American Lives: The Struggle for Freedom (2005), a comprehensive survey of African-American history. Dr. Carson also served as senior advisor for a fourteen-part, award-winning, public television series on the civil rights movement entitled "Eyes on the Prize" and co-edited the Eyes on the Prize Civil Rights Reader (1991). In addition, he served as historical advisor for "Freedom on My Mind," which was nominated for an Oscar in 1995, as well as for "Chicano!" (1996), "Blacks and Jews" (1997), "Citizen King" (2004), "Negroes with Guns: Rob Williams and Black Power" (2005) , and "Have You Heard from Johannesburg?" a multipart documentary about the international campaign against apartheid in South Africa.
In 1985 the late Coretta Scott King invited Dr. Carson to direct a long-term project to edit and publish the papers of Dr. Martin Luther King, Jr. This project was initiated by the King Center in Atlanta and is being conducted under the auspices of the King Institute at Stanford in association with the King Estate. Under Dr. Carson's direction, the King Papers Project, a component of the Institute, has produced six volumes of The Papers of Martin Luther King, Jr. -- a projected fourteen-volume comprehensive edition of King's speeches, sermons, correspondence, publications, and unpublished writings. In addition to these volumes, he has written or co-edited numerous other works based on the papers, including A Knock at Midnight: Inspiration from the Great Sermons of Reverend Martin Luther King, Jr. (1998); The Autobiography of Martin Luther King, Jr. (1998), compiled from the King's autobiographical writings; and A Call to Conscience: The Landmark Speeches of Dr. Martin Luther King, Jr. (2001). The King Institute's enormously popular website -- kinginstitute.info -- reaches a diverse, global audience, and the Liberation Curriculum initiative that Dr. Carson conceived has become a major source of educational materials about King and the ongoing struggles to achieve peace with social justice.
Dr. Carson wrote "Passages of Martin Luther King," a play that was initially produced by Stanford's Drama Department in 1993, and subsequently performed at Dartmouth College, Willamette University, the University of Washington, Tacoma, and other places. On June 21, 2007, the National Theatre of China performed the international premiere of "Passages" at the Beijing Oriental Pioneer Theatre, and full houses viewed the four subsequent performances of the first drama to bring together Chinese actors and African-American gospel singers.
Dr. Carson also collaborated with the Roma Design Group of San Francisco to create the winning proposal in an international competition to design the national King memorial now being built in Washington, D. C.
Among the many honors and awards Dr. Carson has received, the honorary degree he received in 2007 from Morehouse College had special meaning, because it made him part of the community of Morehouse Men that includes Martin Luther King, Jr. and Sr.
Dr. Carson was born in Buffalo, New York. His wife, Susan Ann Carson, is consulting editor of the King Institute. The Carsons, who live in Palo Alto, have two grown children. His son, Malcolm, is a graduate of Howard University and University of California's Boalt Hall School of Law and is in private practice in Los Angeles. His daughter, Temera, received her masters degree in social work from San Jose State University and is employed by the County of Santa Clara. She lives with her three children in East Palo Alto, California.
Lecturing: Dr. Carson has lectured throughout the United States and in other nations such as China, South Africa, Zimbabwe, Tanzania, England, France, Holland, and Belgium. His topics have included King, SNCC, Malcolm X, the Black Panther Party, black-Jewish relations, and affirmative action. He has appeared on many national radio and television shows, including Good Morning America, NBC Nightly News, CBS Evening News, Fresh Air, Charlie Rose, Tavis Smiley, and Marketplace. Dr. Carson has also participated in dramatic readings based on his play "Passages of Martin Luther King."