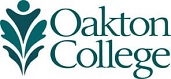 NEW: You can now search for Global Studies courses each semester in myOakton. Simply choose "Global Studies" from the "Category" drop-down menu in the online Class Schedule Search.
Core Required Course
Introduction to Global Studies* (SSC 201)
Global Studies Courses
All Modern Language courses 202 or higher
Introduction to Social and Cultural Anthropology* (ANT 202)
Archaeology and the Peoples of Latin America (ANT 210)
Art of the Non-Western World (ART 114)
Introduction to Environmental Science* (BIO 106)
Introduction to Global Literature* (EGL 130)
Introduction to Native American Literature* (EGL 135)
National / Regional Literature (EGL 229)
Introduction to Global Business (GBS 101)
World Regional Geography* (GEG 120)
Cultural Geography* (GEG 122)
Economic Geography* (GEG 130)
History of Native Americans (HIS 113)
History of the Non-Western World to 1900* (HIS 139)
History of Contemporary Non-Western Civilizations* (HIS 140)
History of South Asia I* (HIS 203)
History of South Asia II [since 1945]* (HIS 204)
History of Ancient Africa* (HIS 208)
History of Modern Africa* (HIS 211)
History of Modern China* (HIS 216)
History of the Islamic Middle East from the 7th Century to 1918* (HIS 225)
History of the Islamic Middle East in Modern Times* (HIS 226)
History of the Holocaust (HIS 228)
History of Latin America to 1825* (HIS 233)
History of Latin America 1825 to 1945 (HIS 234)
History of Soviet Russia (HIS 260)
Global Cinema* (HUM 161)
Introduction to World Music* (HUM 165)
World Mythologies* (HUM 210)
Asian Humanities* (HUM 220)
Environmental Ethics (PHL 204)
World Religions*(PHL 205)
Asian Philosophy* (PHL 215)
Comparative Government* (PSC 201)
International Relations* (PSC 202)
International Terrorism (PSC 204)
International Security: War and Peace (PSC 250)
Intercultural Communications Across Cultures (SPE 115)
Latin American Civilization and Culture (SSC 205)
Contemporary China and Japan (SSC 206)
*IAI Transfer Course
Global Studies Sections
Certain sections of other courses, such as English Composition II (EGL 102), are designated as Global Studies sections each semester. Please refer to the class schedule to see the offerings for the current semester.