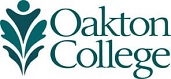 Purpose Statement
This Fulbright-Hays Group Project Abroad contributed to Oakton Community College's ongoing efforts to develop, strengthen and expand Global Studies, Latin American and Indigenous Studies offerings in community colleges and high schools by opening an interdisciplinary dialogue among U.S. academics and indigenous leaders, scholars, activists, governmental officials, policy-makers, and representatives of non-governmental organizations in the Andean region.
The project was designed to increase the global competency of community college students by first developing globally competent educators. This seminar provided challenging and inspiring professional development experiences and resources for educators. The benefits of this project also extended to the students they teach and the institutions and communities they serve in distinctly concrete ways.
Project Goals
Goal One: To develop a cohort of experts on the social, cultural, political, environmental, and economic impacts of and responses to globalization within indigenous communities in Bolivia and Peru by connecting community college and high school educators to a range of individuals, institutions, and initiatives, including representatives from academia, civil society, political institutions, and indigenous cultures in those countries.
Goal Two: To foster among participants and affiliated institutions an understanding and appreciation of Quechua as an indigenous language and its relationship to cultural preservation and community identity, and thus, a recognition of the importance of language preservation.
Goal Three: To create innovative international and multicultural curricula that draw on the participant immersion experience in Bolivia and Peru, and to facilitate inclusion of these curricula at Oakton Community College, partnering institutions, and surrounding secondary and post-secondary institutions.
Recordings and Transcriptions from Bolivia and Peru - Carolina Bailey, Ph.D.
New Honors Core Seminar on the Indigenous Communities of the Andes - Gulezian and Hewitt